How can we reassure employees who are worried about the coronavirus?
August 11, 2021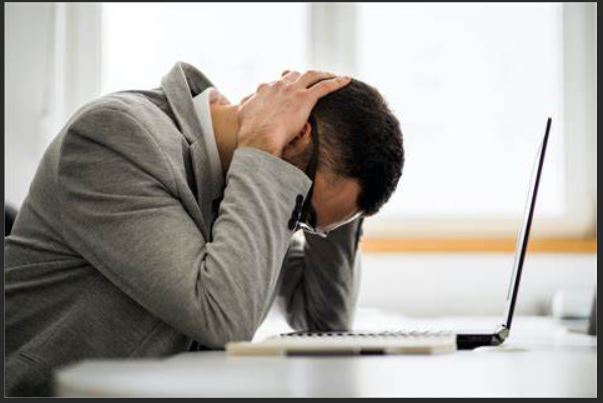 Dealing with illness in the workplace can be challenging at any time, but it is especially so during an infectious disease outbreak such as the COVID-19 pandemic. Just as employers are seeing the ability to re-open and get back to full capacity operations, there is another variant to add to the stress of this situation. Some employees remain anxious and fearful about contracting the virus, bringing it home to their families, losing pay for time off and not being able to pay the bills. Along with the basic notices on what precautions the employer is taking and how employees can help stop the spread of germs in the workplace, the following tips may help reduce employee fears.
Communicate frequently. Giving periodic updates lets employees know the employer is staying on top of things and up to date on developments. Lack of information can make some employees feel the employer has something to hide or isn't taking the situation seriously. Let employees know what plans are in place, if committees have been formed and any other notable actions.
Provide information on what COVID-19 is. Knowledge is power, and employees may be feeling a bit powerless against the virus. Use information from the CDC, WHO and other local authorities to help explain what the virus is, how it spreads, how to break the chain of transmission, who is most at risk and who is not.
Also, according to the CDC, someone who has completed quarantine or has been released from isolation does not pose a risk of infection to other people, which should help allay fears of being around those employees who have returned to work.
Empathize and listen. No one is going to feel better by being told they are irrational, or by having their concerns ignored. Let employees know their concerns are normal, and the employer wants to hear them. Give them several channels to voice their concerns, whether to their manager, HR, a safety committee or other appropriate channel. Consider offering a channel for anonymous concerns to be submitted for those afraid to speak up. Follow up individually where possible and company-wide in the periodic updates when appropriate.
Make sure you listen openly and do not react defensively. Some employees just need to feel heard and not immediately be stonewalled with company policy language. If they have a long-winded or complicated concern, see if you can restate it back to them in a more simplified manner both to show understanding and to know how best to help them.
Encourage vaccination. Provide employees with credible information about the COVID-19 vaccine and offer resources to assist employees in finding a vaccination location and scheduling an appointment. Consider offering an incentive to employees who receive the COVID-19 vaccine.
Flu shots are also generally covered under employer health insurance plans, and while the flu shot won't stop a COVID-19 infection, it can stop employees and their family members from developing respiratory issues due to the flu and save them the worry and potential quarantine period of thinking it might be a COVID-19 infection.
Remind employees about available benefits. Many employers have employee assistance programs that usually offer a few free counseling sessions over the phone. These confidential sessions could be quite useful for employees during this time to help understand and reduce their anxiety over the virus.
If your plan offers a telehealth program, remind employees they can use this feature from home instead of going to a doctor's office. They can then get direction on how to proceed given their symptoms. Under the Coronavirus Aid, Relief, and Economic Security (CARES) Act, telehealth visits are now reimbursable under a high-deductible health plan before the deductible is met, through December 31, 2021.
Most group health plans now must cover COVID-19 related testing without passing on any of the costs to employees, which can also relieve money worries.
The American Rescue Plan Act provides a tax credit to eligible employers who voluntarily provide paid leave for certain COVID-19 related reasons (previously required by the FFCRA) between Apr.1 and Sept.30, 2021. Employers with 500 or fewer employees can choose to provide partially paid FMLA leave to employees who cannot work or telework due to the school or place of care closing for their minor child. Paid sick leave is also available under the act for the same reason and others related to the coronavirus, including time off to get and recover from a COVID-19 vaccine. If you choose to offer this voluntary leave, create and distribute a policy so employees are aware of the benefit.
If you must layoff or furlough employees, notify them of their right to unemployment compensation and the expanded eligibility requirements afforded to them under the CARES Act.
Support those at the workplace. Essential workers are on the front lines of this outbreak, in every industry from health care to cashiers at the grocery store. Be vigilant in your cleaning procedures and communicate those to workers; practice social distancing in and around your facility and provide PPE where possible to help reduce employee stress about contamination. Insist employees who have symptoms of infection self-isolate at home and adopt employee health screening practices before each shift.
Be generous where possible. Not every employee request can be honored, but relaxing some normal practices and policies may do a lot to ease nerves. If employees want to relocate/rearrange workstations to better facilitate social distancing, let them do so if possible. If an employee wants to telecommute and can do that successfully, let them do so on a temporary basis. An employer's willingness to help employees cope can go a long way to reduce stress.
Be creative. This may be the time to consider flexible scheduling, alternative workweeks,  staggered shifts or rotating telecommuting weeks among staff to reduce the number of employees at the workplace at one time. Fewer people can mean lower risk of exposure and may help those who must report to work feel there are measures being taken to protect them.
Employee Assistance Programs. Now is the time to remind employees of your company EAP program if you have one. EAP's offer many forms of support, including counseling services for a certain number of sessions. Many employees continue to use this valuable resource as a way to cope with the ongoing changes and pandemic.
reprinted in part with permission from SHRM 08.2021