19 Hiring Traps to Avoid
October 26, 2020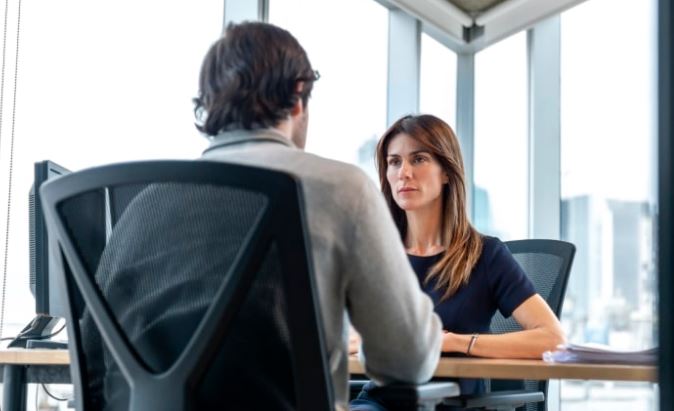 Employers must keep many legal requirements—state as well as federal—in mind when hiring, which can make staying compliant a challenge. Here are 19 hiring traps deserving HR's attention.
1. Prohibited criminal-history inquiries. A growing number of states, including California, and some cities have laws that prohibit inquiries regarding criminal history until after a conditional job offer has been made, said Robin Largent, an attorney with Carothers DiSante & Freudenberger in Sacramento, Calif. Once a criminal history inquiry has been made, these laws have procedures that an employer must follow before taking adverse action based on criminal history. Those procedures include providing notice to the applicant and giving him or her an opportunity to respond. This is often referred to as a "Ban the Box" state.
2. Illegal qualification standard. A categorical bar on hiring anyone with a prior criminal record, regardless of the nature of the crime or relationship to the open position, may also violate Title VII of the Civil Rights Act of 1964, said Rae Vann, vice president of Core Triangle Consulting, in Washington, D.C. "The problem with such a qualification standard is that relying on criminal history has a proven adverse impact on certain protected groups—namely, men and Blacks and Latinos," she said. While there are certain positions (anything gaming and typically gaming related in any state) for which an applicant's criminal history may be relevant, for others, it may not.
3. Impermissible salary-history inquiries. An increasing number of states, including California, also have laws prohibiting inquiries regarding salary history, Largent added. The California law also requires employers to provide the pay scale if an applicant requests it. Employers may ask applicants what salary they are seeking.
4. Unlawful background-check language. A number of state and city laws limit permissible language in job advertisements concerning background checks and the timing of when background checks can be explored, said Brian Murphy, an attorney with Sheppard Mullin in New York City. For example, an employer would violate the New York City Fair Chance Act if it posted a job application that states "Background Check Required."
5. Age discrimination. A job posting that contains buzzwords suggesting a focus on young people—such as "energetic," "youthful" or "looking for people who will grow with the company"—may unlawfully signal that older workers need not apply, Vann cautioned.
6. Other prohibited inquiries. One common hiring mistake is asking applicants to provide their date of birth and date they graduated from high school, college or graduate school on employment applications. Some states have laws and regulations that specifically prohibit these types of inquiries, Nevada is one such state.  California has enacted regulations prohibiting age-related inquiries in the hiring process and advertising that includes a maximum experience limit.
7. Intentional discrimination. Intentional discrimination, such as a hiring preference for a specific racial or ethnic group, remains a problem, Vann said. For example, refusing to consider Black applicants for a sales position servicing a predominately white community violates Title VII. Similarly, favoring Spanish-speaking Latino applicants for a laborer job—claiming as a justification the need to be able to communicate effectively with the mostly Spanish-speaking incumbents—likely would not pass muster under Title VII.
8. Inaccessible job-application platforms. A common disability-related hiring problem involves the use of online job-application platforms that are not accessible to people with disabilities, including those who are blind, Largent said.
9. Failure to accommodate. Employers should accommodate applicants who need assistance because of their medical condition or religious beliefs, said Lisa Gingeleskie, an attorney with Lindabury, McCormick, Estabrook & Cooper PC in Westfield, N.J.
10. Other accommodation slip-ups. A talent acquisition professional also should avoid telling an applicant that a particular job does not offer light duty or cannot be accommodated.
11. Personal questions. Hiring managers should avoid asking interview questions that elicit information likely to disclose personal characteristics unrelated to the job, such as parental status, past injuries and political affiliation, Vann noted.
12. Belated background checks. Many employers do not run background checks until after the employee begins working, said Randi Kochman, an attorney with Cole Schotz in Hackensack, N.J. If there is a problem, the employer will have to fire the person rather than simply deny the individual employment; the latter option, she said, is easier and less costly.
13. Over-reliance on cultural fit. The idea of making hiring decisions based on whether an applicant is a cultural fit is under scrutiny, employers need to think about whether standards of appearance and behavior play into stereotypes, rather than really being job-related.
14. Fair Credit Reporting Act (FCRA) errors. Too often, employers use background check disclosure and authorization forms that do not comply with the FCRA or similar state background check laws, Largent noted. Courts, particularly the 9th U.S. Circuit Court of Appeals, "have interpreted the FCRA as allowing only limited information to be included in a background check authorization form," she said. Inclusion of extraneous information—such as a liability waiver or other content—will invalidate the form, Largent stated. In addition, combining state law disclosure information with FCRA disclosure information is prohibited. "These technical errors can expose an employer to costly penalties" in class-action lawsuits, she said.
15. FCRA requirements for criminal background checks overlooked. Many employers fail to realize that criminal background checks and credit background checks are consumer reports and subject to FCRA requirements, said Jeannie Hanrahan, an attorney with Marshall Dennehey in Fort Lauderdale, Fla.
16. Pre-adverse action letter forgotten. Don't forget that FCRA requires an employer that is considering taking an adverse employment action—such as denying employment—to provide the affected person with a pre-adverse action letter notifying the person of the intent and soliciting information from the person that may impact the final decision, Murphy noted. Consider relying on electronic notifications and carefully track the steps and dates of the various FCRA notification procedures. "An employer's responsibility for compliance with the FCRA is nondelegable, and, thus, employers that do not review their vendors' practices with scrutiny may become the unwitting target of a lawsuit," he said.
17. State and local laws neglected. Be sure to account for pre-adverse action requirements imposed by state and local laws, said Chloe Keating Leigh, an attorney with Morgan Lewis in Philadelphia.
18. No validation studies. Many employers overlook conducting validation studies for their pre-hire selection tests, cautioned John Lee, an attorney with Morgan Lewis in Philadelphia.
19. No job description. Failing to have a clear, concise, written job description also can lead to compliance problems, Hanrahan noted.
reprinted in part with permission from SHRM