Administrative Professionals Are Valued—and Rewarded—for Their Services
April 21, 2021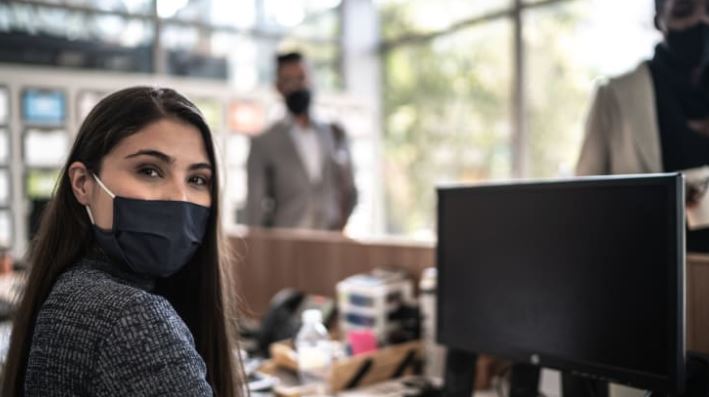 As employers thank their clerical and administrative staff on Administrative Professionals Day (April 21) and during Administrative Professionals Week (April 18 to 24), new research by the Society for Human Resource Management (SHRM) shows that administrative professionals are highly valued by managers and colleagues.
SHRM's 2021 Administrative Professionals Survey was conducted April 5-14 with responses from 680 administrative professionals and 772 others who work with administrative professionals.
Rewarding Administrative Professionals
Salary ranges for employees in clerical and administrative roles differ based on their job responsibilities. According to the U.S. Bureau of Labor Statistics (BLS), the median pay for what the bureau still calls "secretaries and administrative assistants" in 2020 was $40,990, or $19.71 an hour.
When asked about their compensation, 64 percent of administrative professionals agreed or strongly agreed that their positions are paid a fair wage, according to SHRM's survey.
To delve deeper into how administrative staff are compensated, the SHRM Compensation Data Center compiled a snapshot of compensation ranges. Median compensation figures for administrative professionals are highlighted below.
The SHRM Compensation Data Center provides compensation data reports from Salary.com on thousands of jobs by industries, locations and company sizes.
An Uncertain Future
There were more than 3.6 million secretaries and administrative assistants in the U.S. in 2019, the BLS found. That number is projected to decline by 9 percent from 2019 to 2029. During the same period, the average growth rate for all occupations is expected to be 4 percent.
"Technology enables staff in many organizations to prepare their own documents" without the help of clerical or administrative assistants, the BLS posted on its website. In addition, the BLS noted, many executive administrative assistants "support more than one manager in an organization, and many managers now do tasks that were previously done by these workers."
Reprinted with permission from SHRM 04.2021