Avoid Common FMLA Certification and Recertification Mistakes
October 4, 2022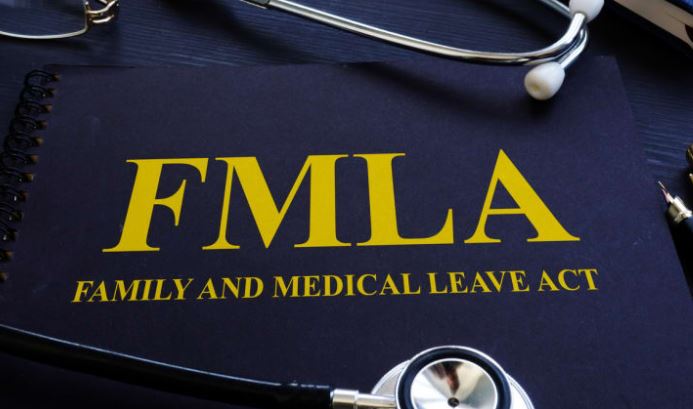 Collecting valid and complete certification and recertification documentation from employees is one of the best ways to reduce Family and Medical Leave Act (FMLA) abuse. But employers often make mistakes with both, while some fail to satisfy the law's requirements for fitness-for-duty certifications.
Here's a brief summary of common FMLA certification and recertification mistakes to avoid.
Employer Errors in FMLA Certification
"Often, employers simply rely upon a doctor's note and do not request information from employees in making an initial determination if there is a serious health condition," said Heather Ptasznik, an attorney with Ogletree Deakins in Birmingham, Mich.
Some conditions, such as the common cold or stomach flu, don't rise to the level of a serious health condition under the FMLA, she stated.
Thus, if an employee returns to work after being out sick with a doctor's note in support of an absence for medical reasons, "the employer should issue the certification forms to make an informed determination as to whether the FMLA is even implicated," Ptasznik said.
Use the certification forms developed by the U.S. Department of Labor, added Jonathan Landesman, an attorney with Cohen Seglias in Philadelphia.
"I recommend using the department's WH-380-E form when leave is requested for an employee's serious health condition and the WH-380-F form for a family member's serious health condition," he said. Employers are required to fill out these forms and give them to an employee no later than five days after the beginning of the employee's notice of leave, Landesman noted.
All too often, employers don't inform employees of the deadline to return the completed FMLA certification within 15 days of their receipt or the related consequences for failure to do so, Ptasznik said. Those consequences can be as severe as denial of the leave if the certification isn't completed within that time frame.
Some employers mistakenly reject incomplete or insufficient certifications and deny FMLA leave rather than providing an employee with written notice of the opportunity to submit additional information within seven calendar days to cure the deficiency, Ptasznik explained.
Employers shouldn't ask for more information than is permitted and shouldn't require certification from a specialist, said Joan Casciari, an attorney with Seyfarth in Chicago.
At the same time, employers should check to see if the certification is sufficient or complete, noted Anne-Marie Welch, an attorney with Clark Hill in Birmingham, Mich.
Employers shouldn't request certification for bonding time with a new child. "This is not allowed," she said.
Direct supervisors shouldn't be the ones attempting to request clarification or authentication on the certification from the health care provider, she cautioned.
State-leave law can provide additional certification rules. For example, the California Family Rights Act doesn't permit an employer to ask for diagnosis in relation to the leave, noted Abigail O'Connell, senior counsel with Sun Life Financial in Wellesley Hills, Mass.
Common Employer Errors in Recertification
Businesses often "do not realize they can request recertification in certain circumstances, or they jump the gun and ask for recertification too soon," Ptasznik said.
Usually, employees seek FMLA leave for legitimate reasons, Landesman said. However, some employees try to abuse the system, he added. Employers can request recertification to make sure FMLA leave is being used properly.
The most common employer mistakes Welch sees with recertification are employers:
Not requesting recertification if they suspect the FMLA is being abused—for example, by workers seeking FMLA time off regularly only on Fridays and Mondays. "Even if the health care provider recertifies the need for leave, the employee will know that their leave pattern is being monitored," she said. "Also, recertification may deter abuse as it will require the employee to visit their health care provider at their expense."
Attempting to request a second or third opinion only after abuse is suspected. Second or third opinions can occur only with the first or annual certification, she said.
Employers are permitted to request recertification no more often than every 30 days, unless the condition will last for more than 30 days, Welch said.
If a condition is certified to last longer than 30 days, employers cannot request recertification unless the specific period has passed or six months have elapsed, she noted.
"In all instances, however, employers can request recertification if the employee requests an extension of the leave, the circumstances described in the previous certification have changed significantly, or they receive information that causes [them] to doubt an employee's stated reason for the absence or the continuing validity of the existing medical certification," Welch said.
For example, suppose the certification indicates the employee will need one day a week and the worker is consistently taking two or more days. "In those circumstances, employers should not only request recertification, but also provide the health care provider with the pattern of absences," she recommended.
Fitness-for-Duty Certification
Some employers fail to notify employees of a fitness-for-duty certification requirement with the employee's designation notice. Only if they provide such notice may employees be required to submit a fitness-for-duty certification prior to returning to work from a continuous FMLA leave, Welch stated.
"Employers should provide a job description for the employee detailing the essential functions of their job when notifying the employee of the requirement for the fitness-for-duty certification," Welch said.
Employers generally may not require a fitness-for-duty certification or doctor's note for each absence taken on an intermittent or reduced leave schedule.
"However, an employer may request a fitness-for-duty certification once every 30 days if the employer is reasonably concerned that, because of an employee's serious health condition, the employee cannot safely perform their duties without risking significant harm to themselves or others," Welch said.
reprinted with permission from SHRM (10.2022)