Connecticut Legalizes Recreational Marijuana
June 29, 2021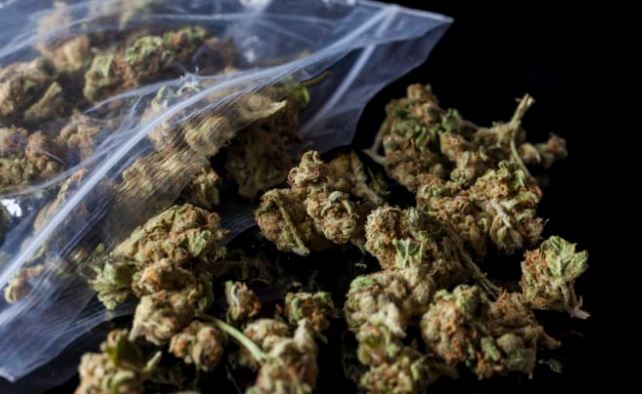 Connecticut has become the 19th state to legalize recreational marijuana use by adults. Gov. Ned Lamont signed the Act Concerning Responsible and Equitable Regulation of Adult-use Cannabis on June 22.
Connecticut will permit individuals 21 years of age and older to possess and use recreational cannabis. Individuals cannot possess more than 1.5 ounces on their person or more than 5 ounces in a locked container in their home or in a locked glove box or trunk of a motor vehicle.
Provisions regarding lawful possession go into effect July 1, 2021, but the provisions affecting employers will take effect next year on July 1, 2022.
Provisions Affecting Employers
Employers can maintain a drug-free workplace and implement policies prohibiting the possession, use, or other consumption of cannabis by an employee, subject to certain exceptions, including existing protections for qualified patients under the state's medicinal marijuana law. Employers must put such policies in writing and make them available to employees and prospective employees.
Employers generally cannot discharge or take adverse action against an employee because the employee uses cannabis outside of the workplace unless an employer has a disseminated policy. There are certain exceptions. Further, employers should be mindful of Connecticut's existing laws limiting drug testing of current employees.
Employers generally cannot discharge, refuse to hire or otherwise take adverse employment action against an employee or prospective employee based on the individual's cannabis usage outside of the workplace before such employee or prospective employee became employed, unless doing so would cause an employer to violate a federal contract or lose federal funding.
Employers can still take appropriate employment action based on reasonable suspicion of an employee's usage of cannabis while engaged in the performance of work or on call, or upon determining that an employee "manifests specific, articulable symptoms of drug impairment" while working or on call that decrease or lessen the employee's performance of the duties or tasks of the employee's job position, including, but not limited to:
Symptoms of the employee's speech, physical dexterity, agility, coordination, demeanor, irrational or unusual behavior, or negligence or carelessness in operating equipment or machinery.
Disregard for the safety of the employee or others or involvement in any accident that results in serious damage to equipment or property.
Disruption of a production or manufacturing process.
Carelessness that results in any injury to the employee or others.
Employers can take adverse employment actions based on positive marijuana drug test results when there is reasonable suspicion (as described above) or after a pre-employment drug test or random drug test (only as permitted by existing Connecticut law), when the employer has an established drug testing policy stating that a positive test result for marijuana may result in adverse employment action.
Certain employers can claim exemptions from some of the law's employer prohibitions, including those in mining; utilities; construction; manufacturing; transportation or delivery; educational services; healthcare or social services; justice, public order and safety activities; and national security and international affairs.
The new law also provides carve-outs for certain positions (safety sensitive), including:
Firefighters.
Emergency medical technicians. Police officers.
Positions requiring operation of a motor vehicle that requires drug testing under state or federal law.
Positions requiring certification of completion of a course in construction safety and health approved by the Occupational Safety and Health Administration.
Positions requiring a federal Department of Defense or Department of Energy national security clearance.
Positions requiring supervision or care of children, medical patients or vulnerable persons.
Positions for which the law would conflict with federal law.
Positions funded in whole or in part by a federal grant or if the provisions would otherwise conflict with an employment contract or collective bargaining agreement.
Positions with the potential to adversely impact the health or safety of employees or members of the public, in the determination of the employer.
Positions at a nonprofit organization or corporation, the primary purpose of which is to discourage use of cannabis products or any other drug by the general public.
The drug testing provisions of the law do not apply to employers who are required to conduct drug testing pursuant to:
U.S. Department of Transportation regulations.
A federal contract or grant as a condition of receiving the contract or grant.
Federal or state laws that require drug testing for safety or security purposes.
A valid collective bargaining agreement that addresses drug testing of applicants, conditions of hiring, or conditions of continued employment for applicants.
The employment-related provisions of the law do not apply to the privileges, qualifications, credentialing, review or discipline of nonemployee, licensed healthcare professionals on the medical staff of a hospital or other medical organization.
Individuals aggrieved by employer violations of the law may bring a private right of action, although there are certain defenses available to employers.
Next Steps for CT Employers
Employers should consider carefully how the new law affects their existing drug testing procedures and hiring processes. Employers also should review existing policies to ensure compliance and to maximize flexibility afforded to employers. Employers that engage in drug testing should revisit reasonable suspicion training and manager training to ensure compliance.
reprinted with permission from SHRM 06.2021