Covid 19 Vaccination Policies in the Workplace
March 18, 2021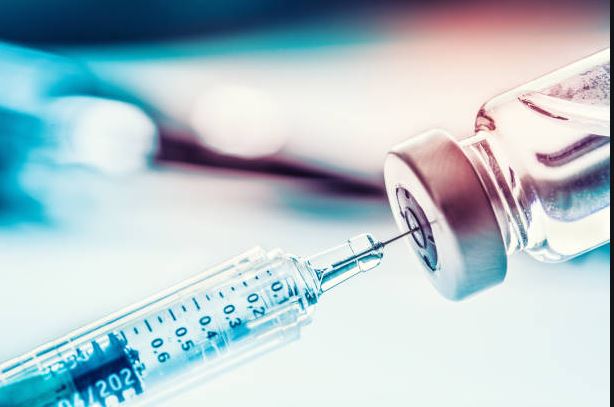 Can Employers require Employees to get vaccinated?
In a nutshell, yes, which is a complete change from previous rulings. An employer may require employees to get vaccinated. The Equal Employment Opportunity Commission (EEOC) updated its Pandemic Preparedness in the Workplace Guidance (Section K) in December 2020 to address COVID vaccinations and whether employers may mandate them. According to the EEOC, employers may, in fact, require employees to get vaccinated because the vaccination is not considered a "medical examination," which is covered under the Americans with Disabilities Act (ADA).
However, the EEOC reiterated that any vaccination policy must include a procedure for employees to request an exemption, e.g., a reasonable accommodation on the basis of a disability under the
ADA or a sincerely held religious belief under Title VII of the Civil Rights Act of 1964 (Title VII). Each accommodation request is fact-sensitive and must be evaluated on its own merit. Employers
should make sure to document and engage in the interactive process for each accommodation request received.
Employers should confirm whether their state has a law relating to their ability to require or recommend vaccinations for its workforce. For example, Oregon prohibits an employer from requiring
an employee to get vaccinated as a condition of employment unless the immunization is required by federal or state law, rule or regulation. Nevada has not yet passed any new laws regarding mandated vaccines in the workplace. For the latest on Nevada status: Nevada Covid 19 Vaccines.  Some states also have laws that limit the reasons an employee may present for refusing a vaccination, e.g., medical or religious/personal belief. While there currently are no state laws or regulations addressing an employer's right to specifically mandate COVID-19 vaccines, employers should expect such changes to be forthcoming both at the state and/or municipality levels.
What should an employer consider when determining whether to mandate or encourage COVID-19 vaccinations?
Employers should ensure they are monitoring and adhering to federal, state and local law as well the most recent guidance from public health agencies, including the Centers for Disease Control and Prevention (CDC), on issues relating to vaccinations and the workplace. This information will guide employers as they look to determine what they may and may not do when it comes to addressing the vaccination of their employees.
The nature of the employer's business or industry is likely the determining factor on whether a vaccine mandate is appropriate. For example, employers in the health care or childcare fields may determine that a vaccination mandate is necessary given the increased chance of exposure to COVID-19. Employers of all Emergency and Front line workers will typically be putting policies such as this in place and mandating the Covid 19 Vaccine for staff.  Employers should also review whether employees have complied with COVID-related health and safety measures over the past year. If there is a history of noncompliance, that may be an indicator of how employees will react to a workplace policy requiring vaccinations. For example, if an employee resisted (and continues to resist) a face-covering requirement, they may likely object to a workplace policy that requires them to be vaccinated against COVID-19. Employees may object to a vaccine for several reasons, such as concerns over shortened research and development time or their own personal, social or political beliefs. Also, take into account whether employees are working remotely and for how long. A vaccination policy requiring employees to get vaccinated will likely be met with resistance if most (or all) employees are working remotely and have no interaction with each other or the public. Such a policy could also present legal challenges and be found to not have merit for implementing it.
Unionized employers would also need to determine whether their collective bargaining agreement (CBA) has a clause that addresses vaccination requirements. If there is no provision clearly establishing the right of management to unilaterally require vaccinations or set policy in that area, a unionized employer may be required under the National Labor Relations Act (NLRA) or by the terms of the CBA to negotiate with the union before issuing a policy. It is important to carefully review the terms of the CBA to determine the extent of an employer's duty to bargain over implementing a vaccine program. If bargaining is required, the negotiations with the union should happen before announcing a vaccination policy or program.
What should be included in a COVID-19 vaccination policy?
The policy should clearly explain whether the employer requires or only encourages COVID-19 vaccinations. A policy mandating that employees get vaccinated should state the reasons getting the
COVID vaccination is required, e.g., protecting the health of their fellow co-workers. Employers should consider providing insight regarding their reasoning, e.g., they are following public health guidance and/or striving to protect employees and customers against COVID-19. All policies should specify who is covered under the policy, e.g., all employees of all levels. Importantly, a vaccination policy that requires employees to get vaccinated must include a process for submitting requests for exemptions/reasonable accommodations based on a disability or a sincerely held religious belief, and the fact that medical information submitted will be kept confidential in accordance with the ADA.
Employers that choose to have employees submit proof of vaccination should address the type of proof required (e.g., date and time but not medical or genetic information) and where the proof should be submitted. The consequences for refusing to get vaccinated, e.g., exclusion from the workplace, should also be addressed in the policy.
Exemptions and Accommodations
If an employer requires its employees get vaccinated against COVID-19, does it need to handle employee requests for an exemption or a reasonable accommodation?
Yes. A mandatory vaccination policy must state an employee's right to request an accommodation or exemption based on a disability or medical condition under the Americans with Disabilities Act (ADA) or a sincerely held religious belief under Title VII of the Civil Rights Act of 1964 (Title VII). The procedure should address how the employer will engage in the interactive process with the employee to determine:
• If a reasonable accommodation may be provided; and
• If there is an undue hardship for the employer, under either the ADA or Title VII.
The procedure should also specify:
• Whom to contact to request a reasonable accommodation, e.g., Human Resources;
• How to submit the request, e.g., mailing or email address;
• Where to access any forms that must be completed; and
• Whom to contact with any questions or concerns.
The policy should also state that an employee may request a reasonable accommodation or exemption without fear of retaliation.
What is considered a reasonable accommodation and what if an employer cannot provide one?
An employee who requests an exemption from a vaccine mandate may be eligible for a reasonable accommodation under the ADA or Title VII. A reasonable accommodation may be in the form of remote work, isolated work or masked work plus physical distancing. However, an employer may not be required to provide an accommodation if doing so would create an undue hardship. Under the ADA, an undue hardship means the requested accommodation will cause the employer significant difficulty or expense. On the other hand, undue hardship has a lower threshold under Title VII and means more than a minimum burden on the employer.
Employers must assess each accommodation request based on the facts and circumstances as well as the particular job and workplace. Relevant considerations when conducting the undue hardship analysis with respect to the Covid-19 vaccine can include the following:
• The number of employees who have already received the COVID-19 vaccine; and
• The amount of contact with others, whose vaccination status could be unknown.
HR professionals need to remember that it is unlawful to disclose that an employee is receiving an accommodation or to retaliate against an employee for requesting an accommodation.
How does an employer determine a sincerely held religious belief, observance or practice under Title VII?
Religion is defined broadly under Title VII and includes not only traditional organized religions such Christianity, Judaism or Islam, but also religious beliefs that are new, uncommon, not part of a formal church or sect, only subscribed to by a small number of people, or that seem illogical or unreasonable to others. An employee's belief or practice can meet the definition of religion even if the employee is affiliated with a religious group that does not espouse or recognize that belief or practice, or if few or no other people adhere to it. Social, political or economic philosophies, as well as mere personal preferences, are not protected as religious beliefs under Title VII.
Generally, the EEOC advises that because the definition of religion is broad and protects beliefs, practices and observances with which the employer may be unfamiliar, the employer should
ordinarily assume that an employee's request for a religious accommodation is based on a sincerely held religious belief. However, if an employer has an objective basis for questioning either the
religious nature or the sincerity of a belief, practice or observance that an employee invokes as a reason preventing them from receiving a COVID-19 vaccination, the employer may make a limited
inquiry into the facts and circumstances of the employee's claim that the belief or practice is religious, sincerely held and gives rise to the inability to receive the vaccine.
Factors that might undermine an employee's claim of a sincerely held religious belief include whether:
• The employee has behaved in a manner markedly inconsistent with the claimed religious belief;
• The accommodation sought is a desirable benefit likely to be sought for unprotected reasons;
• The timing of the request renders it suspect; and
• The employer otherwise has reason to believe the accommodation is not being sought for religious reasons.
Courts have defined undue hardship under Title VII as having more than a de minimis cost or burden on the employer. If, however, an employee requests a religious accommodation, and an
employer has an objective basis for questioning either the religious nature or the sincerity of a particular belief, practice or observance, the employer would be justified in requesting additional
supporting information. As with any type of reasonable accommodation request, document the interactive process with the employee.
Carolyn Spoletini, ACP, CP, RG, FCPA, ManagedPAY, references: CDC, Workble, EEOC latest guidance and laws. 03.2021