DHS Proposal on Virtual I-9 Review Is Near
June 22, 2022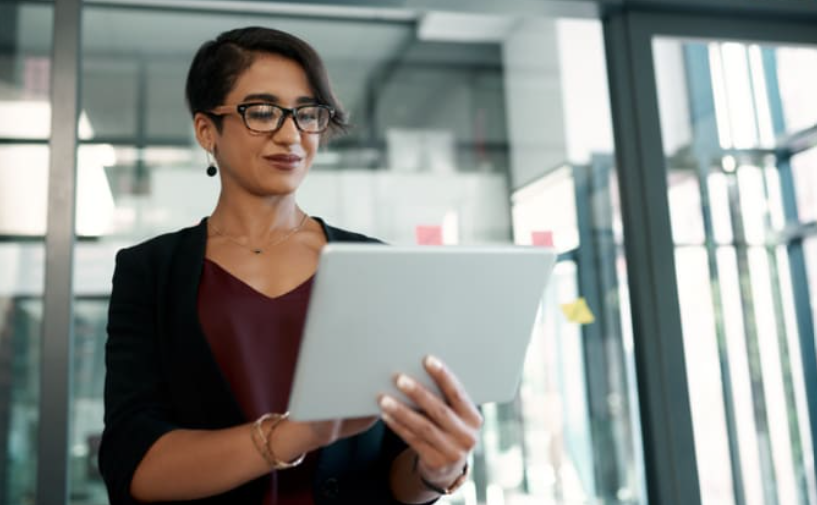 The Department of Homeland Security (DHS) announced it plans to issue a proposed rule this month allowing virtual document examination options for reviewing the Form I-9 "in certain circumstances or with respect to certain employers."
The proposal is currently being reviewed by the White House Office of Information and Regulatory Affairs, the last step before publication in the Federal Register.
A practice that started during the pandemic, virtual reviews of the Form I-9 can help employers that are hiring remote workers. Many employers want a remote review option, but they are also calling for better remote examination methods.
Employers must complete an I-9 form for all workers to verify employment eligibility. During the pandemic, DHS waived requirements that employers inspect documents in person in workplaces that were operating remotely, and those employers have been allowed to use alternatives like videoconferencing, fax or e-mail. That flexibility was most recently extended through the end of October.
Last fall, DHS published a request for public comment on alternatives to physical document examination during the I-9 review process. Virtual alternatives could reduce burdens on employers while still maintaining the integrity of the employment verification process, according to the department.
"Not surprisingly, many SHRM members strongly desire to have a permanent virtual I-9 option," said Emily Dickens, chief of staff and head of government affairs for the Society for Human Resource Management (SHRM). "Not only have the burdens and hazards of in-person I-9 preparation grown, but technology has advanced to a point where the believed benefits of in-person I-9 preparation are now equaled or exceeded by remote or virtual methods. Moreover, a remote I-9 preparation option would transform the entire onboarding process, enabling the process to be accomplished remotely."
Dickens added that even before the COVID-19 pandemic, many SHRM members indicated they would benefit greatly from virtual alternatives to complete the I-9. "It is frequently impractical for remote employees to travel many miles to a company's or an agent's location for the sole purpose of presenting documents to complete an I-9," she said.
And while using third-party authorized representatives was the common recourse for remote review, that "required significant effort by employers to obtain the remotely prepared form and ensure that the preparer, who is typically unfamiliar with the myriad I-9 compliance requirements, has not made errors," she said.
Modernizing the employment verification system, which includes offering permanent virtual review options, among other structural changes to the form and process, "is an important and promising step to respond to the needs of the future of the U.S. workplace and leverage the vast transformation of information technology" since the Form I-9 requirements were first introduced in 1986, Dickens said.
Scott Corley, executive director of Compete America, a coalition advocating for high-skilled immigration reform, also supports making remote document examination a permanent option for employers, in addition to an in-person review option.
"Both companies and their employees would benefit from the flexibility to elect to complete the entire Form I-9 process electronically without a follow-up physical review requirement," he said.
"Remote document examination improved the onboarding experience for both employers and their employees by introducing operational efficiencies. Employers found the remote process much more efficient and cost-effective than the traditional in-person procedure, which required face-to-face meetings with every new hire and existing employee who required reverification, … and employees were able to complete their onboarding process more quickly and easily from home."
Patrick Duffy, director of global labor relations and workforce policy at computer chip-maker Intel, based in Santa Clara, Calif., said the biggest foreseeable challenge in remote document examination is the method used for the transmission of documents to the employer.
For the few months when Intel was conducting remote document review in early 2020, new-hire employees sent documents to Intel via e-mail. "E-mail, however, is not an ideal solution," he said. "While new hires were told to password-protect documents, a more secure online transmission process would be needed for longer-term use. Given the sensitive and private nature of I-9-related documents, we suggest that DHS implement baseline security requirements for the transmission of documents such as access management controls and data encryption."
Duffy said that Intel will likely continue to use in-person review, "but welcomes the addition of a remote document review option. A remote option provides greater flexibility and would allow Intel to organize its remote worker onboarding process as it sees fit without having to rely on authorized representatives. We think the onboarding experience will be enhanced by being able to switch easily from orientation to I-9 review without workers having to leave their workspace at home."
Faxing documents is also problematic, according to Alice Jacobsohn, director of government relations at the American Payroll Association, based in San Antonio, Texas. "Some virtual communication technologies are not conducive to compliance with Form I-9 document examination," she said. "These technologies have limitations that could prevent an employer from determining whether a document is genuine. For example, a document faxed to an employer does not allow for the employer to view an original document. At best, a faxed copy could show that a document does not reasonably relate to the individual."
Screen-sharing is also not an effective way to examine documents, Jacobsohn said. "If using a virtual platform such as Zoom, Webex or FaceTime, the employee and employer representative should have their cameras open and working. The employee should hold the documents in front of the camera lens."
reprinted in part with permission from SHRM 06.2022