Employer groups Seek Clarity on Covid-19 Vaccination Incentives
February 17, 2021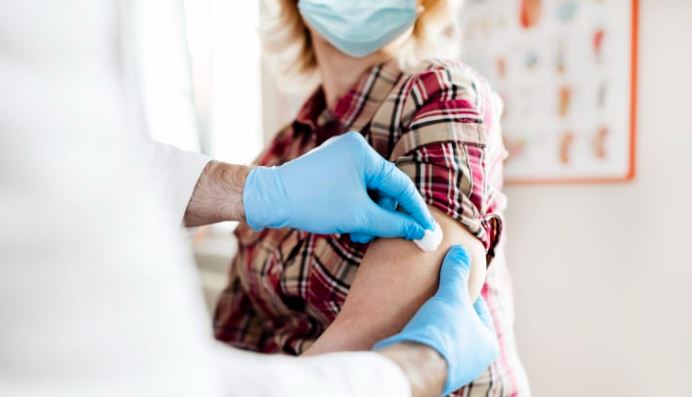 SHRM and coalition partners ask the EEOC about financial rewards
As the COVID-19 vaccine becomes more widely available, there are legal factors employers should bear in mind when deciding whether to offer incentives to encourage vaccination. The Society for Human Resource Management (SHRM) is part of a coalition of employer groups asking the U.S. Equal Employment Opportunity Commission (EEOC) for guidance. These business leaders are seeking answers about whether incentives of more than minimal value are legal.
Answers Sought
In a Feb. 1 letter, SHRM and 41 other business groups asked the EEOC to clarify "the extent to which employers may offer employees incentives to vaccinate without running afoul of the Americans with Disabilities Act [ADA] and other laws enforced by the EEOC." The ADA prohibits employers from coercing employees to participate in wellness activities.
The letter, whose signatories include the U.S. Chamber of Commerce, the National Restaurant Association and the National Retail Federation, states: "Employer-provided incentives can assist governments in quickly and efficiently distributing vaccines," but "[l]egal uncertainty about providing such incentives, however, has many employers concerned over liability and has made them hesitant to act."
The business groups encouraged the EEOC "to define what qualifies as a permissible incentive as broadly as possible."
The letter "is the product of significant concern regarding the legality of a vaccination incentive program," wrote Nicole Kamm, a partner with Fisher Phillips in Los Angeles. She cited a January survey by the law firm in which 43 percent of the 700 employers that responded were unsure about whether to offer some form of incentive to those workers who receive the vaccine, such as cash, gifts or paid time off (PTO). Many commented that their hesitancy was fueled by legal uncertainty.
Regulatory Limbo Continues
The EEOC has been grappling with employer-paid incentives for participating in wellness activities, and it's unclear whether those activities include receiving vaccinations. On Jan. 7, it released a set of proposed rules limiting the value of incentives awarded for participating in programs that collect employee health information. For the most part, the guidance permitted only items of minimal, or "de minimis," value, such as water bottles or gift cards of modest amounts.
The EEOC concluded that high-value incentives would violate the ADA or the Genetic Information Nondiscrimination Act (GINA) by coercing participation in wellness activities. An exception was provided for "health contingent" wellness initiatives that measure goal achievement in programs that are part of or qualify as group health plans.
On Jan. 20, however, the Biden administration withdrew the proposed regulations from publication in the Federal Register under a regulatory freeze until the newly appointed EEOC chair, Charlotte Burrows, reviews and approves the rules.
In their letter to the EEOC, the business groups stated: "We recognize that wellness incentives have been closely scrutinized over the years and are the subject of recent regulations. We believe, however, that the paramount needs of the current [coronavirus] crisis can be distinguished from wellness programs. We strongly encourage the EEOC to act quickly and provide guidance on this important issue."
Using Incentives
Among U.S. companies that are offering incentives, Amtrak recently announced it will spend $3 million in cash bonuses to encourage workers to get vaccinated. "We believe the vaccine offers the best way to keep our employees safe and contribute to the wellness of local communities," the company said in a statement.
Several big grocery chains have announced similar incentives, with paid time off to visit vaccination sites and bonuses of up to $200, the Washington Post reported.
A survey of more than 1,000 U.S. adults by incentive solutions company Blackhawk Network found that offering monetary incentives to employees could be an effective way to encourage vaccination. According to Talbott Roche, Blackhawk's CEO and president, "Last year's events significantly impacted many Americans' financial security, so it's no surprise that monetary incentives can be effective in motivating people to receive the COVID-19 vaccine." One-third of those responding to the firm's survey said they would be vaccinated for a $100 incentive or less.
Caution Urged
"Many employers may … incentivize employees to get the vaccine by offering them money or extra PTO days to get the needle," FisherBroyles partner Eric B. Meyer wrote for the SHRM Blog in January. "But, if you're thinking about doing something similar, slow your roll," or you could risk being sued, he advised, referencing the EEOC's proposed rules before they were put on hold.
HR consultancy Willis Towers Watson recommends that employers do not mandate vaccines or add them to an incentive program at this time, noting regulatory uncertainty and other concerns.
Benefits broker HUB International similarly advised that "it is yet to be seen if the EEOC rules will support financial rewards for employees and covered dependents who voluntarily get a COVID vaccination as part of a wellness program. … Since guidance has yet to emerge, employers should proceed with caution" and discuss the issue with legal counsel.
Wade Symons, leader of HR consultancy Mercer's regulatory resource group, recommended, "If providing a vaccination incentive, employers should consider any applicable limitations on the amount of the incentive under the ADA, in addition to the need to provide an accommodation due to disability or religious objection." When an accommodation is required, he said, "the employer would need to consider alternatives to getting the vaccine, such as periodic COVID testing or working remotely, so the employee with the disability-related or religious objection is still able to earn the incentive."
A Different View
Al Lewis, CEO of Quizzify, an employee health care education company, believes that vaccine incentives should be permissible without violating the ADA and GINA, as long as employers don't collect personal health information. Asking whether an employee has allergies that the vaccine might trigger shouldn't be a problem, he said, because "while incentivized COVID vaccines with allergy inquiries would be a technical violation [of the ADA], this is not an example of what the EEOC is trying to prevent. Incentivized flu shots requiring allergy inquiries have been the standard of care for years, even with no safe harbor."
Although the EEOC has yet to weigh in on COVID-19 vaccination incentives specifically, Lewis believes that when it does, it won't bar the incentives. "Don't expect an endorsement," he said. "That's not what they do. But unless they say no … consider their answer to be yes."
Do Incentives Send the Wrong Message?
"Humans don't respond to incentives like rats pressing levers for food," George Loewenstein, a professor of economics and psychology at Carnegie Mellon University, and Cynthia Cryder, an associate professor at Olin Business School, Washington University, wrote in the New York Times. "They try to interpret what being offered payment means." In the case of incentives to get vaccinated for COVID-19, "the offer risks implying that the vaccine is not a thing of value."
David Zieg, clinical services leader at Mercer, said, "It seems unlikely that incentives will affect the behavior of people who are strongly opposed to taking the vaccine. But it's also not clear whether incentives will meaningfully improve uptake among those who are hesitant rather than opposed. Many will wait to be vaccinated until they feel comfortable—which will take time and experience, not money."
Employers that decide not to incentivize employees can provide support in other ways, Zieg noted, such as sharing information from the U.S. Centers for Disease Control and Prevention and explaining how to get vaccinated in their communities.
Wage and Hour Issues
Cash bonuses to incentivize employees to get vaccinated carry wage and hour risks, cautioned attorneys at law firm Reed Smith. Specifically, they wrote, "such payments could be deemed nondiscretionary bonuses under the Fair Labor Standards Act (FLSA), thereby requiring ancillary overtime adjustments for some employees."
Nondiscretionary bonuses must be included in an employee's regular rate of pay when calculating overtime, so "in the pay period in which an employee receives a vaccination incentive bonus, the employee's regular rate of pay may increase," the attorneys noted. "As a result, any overtime pay the employee earns during that period would also increase, creating unanticipated payroll expense and attendant additional administrative burdens for the employer."
Instead of cash, offering nonmonetary incentives of modest value could avoid wage and hour issues, they noted.
reprinted with permission from SHRM Feb 2021