Employers Suspend COVID-19 Vaccine Requirements
December 20, 2021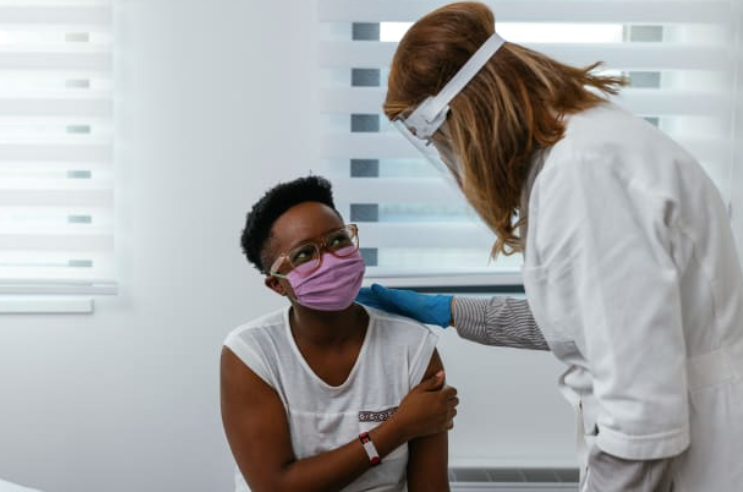 Supreme Court declines to block vaccine directive for New York health care workers, however, the The 5th Circuit has partially revived the vaccine directive for health care workers.
Some federal contractors and hospitals have suspended requirements that employees get vaccinated against COVID-19 following court rulings blocking various government vaccination directives. Nonetheless, the U.S. Supreme Court December 13th declined to block a New York statute requiring health care workers to be vaccinated.
The reasoning on Supreme Court emergency decisions like this "is insufficient to assess the majority's opinion. However, it signals the court's alignment with the importance of ensuring maximum protection against COVID-19 in the health care setting," said David Epstein, SHRM-SCP, director of domestic human resources at Doctors Without Borders in New York City. "What remains to be seen is what impact this has on hospitals already struggling to staff their emergency rooms and other departments."
Jonathan Segal, an attorney with Duane Morris in Philadelphia and New York City, cautioned that the fact that the Supreme Court did not hear the case does not necessarily mean that the court is blessing the New York mandate.
"The high court declines to hear cases for myriad reasons, and so far it has taken a hands-off approach to challenges to vaccine mandates," he said. But, Segal added, "At least for now, health care providers covered by the New York mandate are well-advised to continue to comply with it."
Some employers have been inundated with requests for religious exemptions, according to Christine Walters, J.D., SHRM-SCP, an independent consultant with FiveL Co. in Westminster, Md.
"Some have imposed a 100 percent vaccination requirement granting few requests for accommodation, holding that being vaccinated is an essential function of every job," she said. "Others have shifted nearly 100 percent of their workforce to working remotely so vaccination status is a nonissue for most."
Federal Contractors Suspend Vaccination Policies
General Electric Co., Union Pacific Corp. and other large employers have suspended policies directing employees to get vaccinated against COVID-19 following a district court decision temporarily blocking the Biden administration's requirement that federal contractors and subcontractors mandate vaccines. BNSF Railway and Norfolk Southern Corp. also paused their policies requiring vaccines. However, Raytheon Technologies Corp. and Southwest Airlines aren't changing their vaccination policies. (The Wall Street Journal)
Hospitals Drop Vaccination Policies
Several large hospital systems have dropped COVID-19 vaccine requirements after a district court judge temporarily blocked a Biden administration requirement that health care workers get the jab. HCA Healthcare Inc., Tenet Healthcare Corp., AdventHealth and the Cleveland Clinic have all dropped the requirement. Hospitals have struggled to retain staff to handle higher hospitalizations in recent months, and vaccine requirements have been a factor constraining the supply of health care workers, according to health care executives. (The Wall Street Journal)
Workers Return from Unpaid Leave at Oak Ridge National Laboratory
Unvaccinated workers on mandatory unpaid leave from Oak Ridge National Laboratory have been asked to return to work after the lab suspended its COVID-19 policies. The lab will use other safety measures, like masking and testing, for the 90 returning workers. The workers have been on unpaid leave since Nov. 1 as an accommodation for their religious objections to the vaccine. (Knox News)
SHRM: Most Employers Will Not Require Vaccines if Mandate Is Struck Down
The Society for Human Resource Management (SHRM) released research from late November showing that more than half (51 percent) of employers subject to the Biden administration's COVID-19 vaccine-or-testing directive for organizations with at least 100 workers are waiting to see how current legal challenges unfold before deciding on a vaccination policy. Most respondents to SHRM's survey—75 percent—said they are not likely to require vaccines or testing if the directive is permanently struck down by the courts.
Vaccine Directive for Federal Contractors Blocked Nationwide
On Dec. 7, another Biden administration vaccine directive was blocked nationwide: the requirement that federal contractors and subcontractors require their employees to be vaccinated against COVID-19.
Supreme Court Declines to Block Vaccine Directive for N.Y. Health Care Workers
On Dec. 13, the U.S. Supreme Court declined to block New York's requirement that health care workers be vaccinated against COVID-19, even if they have religious objections. Justice Neil Gorsuch filed a dissent, joined by Justice Samuel Alito Jr., saying the court had betrayed its commitment to religious liberty. Justice Clarence Thomas also said he would have blocked the vaccine requirement. In October, the court similarly declined to provide relief to health care workers who had challenged a similar state requirement in Maine, over the dissents of the same three justices. According to Barbara Underwood, New York's solicitor general, the state does not allow religious exemptions for its long-standing requirements for measles and rubella vaccines. The medical exemption for the vaccination requirement, she said, "is tightly constrained in both scope and duration," making few eligible for it. (The New York Times)
Now with the 6th Circuit court removing the stay of the Federal OSHA ETS, there will certainly be more to come on various fronts related to Covid-19 vaccines and mandates.
reprinted in part with permission from SHRM (12.2021)