Handling Employee Conflicts: When HR Should and Shouldn't Get Involved
September 14, 2022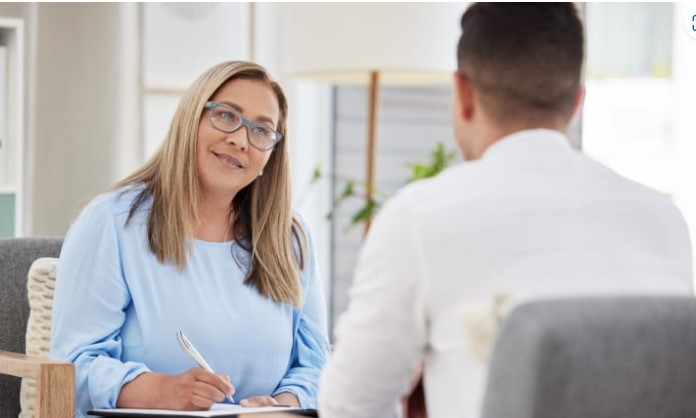 Conflicts will eventually happen in the workplace. How should you handle employee complaints about others' actions? For one thing, you should never ignore them, experts say. While it's tempting to think the problem will go away if ignored, that never happens—ever—said Sharon Lovoy, an HR consultant and communications trainer.
Employees should be encouraged to alert HR when there is a problem, but only when it is a true problem, not a minor issue where the employees had a disagreement in the lunchroom over the coffee type.
"If there is water on the plant floor, you wouldn't want someone not to say something. That's a safety issue," Lovoy pointed out. The same is true for raising other concerns, she said.
HR must then weigh whether the concern is a matter of people not getting along or if more egregious behavior is involved.
"Take every complaint seriously and [give] at least a modicum of diligence to ascertain [its] veracity," said Myrna L. Maysonet, chief diversity officer and partner at law firm Greenspoon Marder LLP, headquartered in Fort Lauderdale, Fla. "We try to focus HR on red-flagging things, seeing the problems that can turn into big problems—morale issues, types of discrimination, type of issues with the Americans with Disabilities Act or Family [and] Medical Leave Act. Things of that nature."
Greenspoon clients are told to have a policy to investigate all complaints, she said, noting it's also important to have an anti-discrimination policy, reporting procedures and a documentation process for recording information such as the date the complaint was lodged and any details.
When complaints involve sexual harassment, take immediate steps to separate the parties, Maysonet said. Ask for witnesses and evidence, and talk to the alleged offender. If an alleged offender and/or the complainant need to be suspended pending investigation, ensure the suspension is properly documented and provides reasonable time to complete the investigation.
Addressing Complaints
HR should let managers manage their teams when the complaint does not involve equal employment opportunity (EEO) issues, Maysonet said.
"You don't want to be the person [employees] come to, to deal with every little thing," such as scheduling issues or other matters that fall under the supervisor's purview. "You want your manager to manage the everyday issues. HR can't be the arbitrator of things all the time. Nobody can do that."
For a complaint about an everyday issue, "the goal should be solving it at the lowest level possible," Lovoy said. She favors bringing the two parties together to talk. Sometimes all the complainant wants is an apology and recognition by the other party that their behavior was unacceptable.
However, an apology where the other party says, "I'm sorry if I offended you" won't necessarily fly. Help the alleged offender understand they've made a mistake, Lovoy said, and facilitate a process where the two people can have a conversation. The apology should include promising not to behave that way in the future and correcting any other behavioral issues that led to the complaint.
Anonymous Complaints, Retaliation
Handling anonymous complaints is challenging, especially if the unidentified complainant does not offer specifics such as the date and time of the alleged incident and the department or people involved.
However, if the department is identified, it's still worth talking to the manager, pointed out David L. Barron, an attorney at Cozen O'Connor based in Philadelphia. And it could be an opportunity for training—something as simple as a five-minute talk at the start of a shift on treating each other with respect or on what forms microaggressions take.
When dealing with EEO-related complaints lodged by employees in protected classes, retaliation is an overarching concern, Barron said. Federal law protects individuals against retaliation when they allege discrimination in the workplace, regardless of the validity or reasonableness of the complaint—and retaliation charges are harder for employers to defend against.
It's important, he said, to have a nonretaliation policy and to communicate it to everyone involved in an investigation, including witnesses and supervisors.
A supervisor who has been accused of discriminating against an employee might react by avoiding the complainant, but that can lead to allegations of retaliation, Barron warned. For example, he noted, the complainant might say, " 'People won't talk to me anymore. They don't invite me to lunch anymore. I was not in this meeting. I wasn't aware of promotional opportunities,' so it's a slippery slope."
Tips for HR
Lovoy, Barron and Maysonet offered the following nine tips for HR professionals handling employee complaints:
Have clear policies on what is and is not accepted behavior and conduct sessions with employees explaining what the policies mean.
"It's not enough to throw policies at employees and ask people to sign them," Lovoy said. Educate workers on appropriate behavior and the process they should follow to voice concerns.
Provide a variety of venues to voice complaints. (Phone line, reporting hotline, email hotline, direct reports to HR or Compliance teams)
Hold the complainant accountable.
Ask, "Is this something you have already discussed with your supervisor?" Maysonet said. If the answer is no, tell the person to have that conversation first.
Ask the complainant what they expect of HR.
If it's to force HR to make a change on the complainant's behalf, that's unrealistic, Maysonet said. "HR should not be in the business of managing things or people but [instead acting as] the resource and liaison," she explained. "You need to train your managers to manage."
Listen, don't argue.
"Try to let [the complainant] do most of the talking," Barron said. "You shouldn't be arguing with that person. It's more about listening in that initial interview." Take notes or obtain the complainant's statement and ask who they think you should talk to.
Approach fact-finding with neutrality and objectivity.
"The important thing is to have a good, objective process," Barron said. If the complaint has to do with HR, for example, HR should not be handling the investigation. "You want to do everything at each step of the way to make sure you're being proactive."
Use your "spidey sense."
"You need to use your radar to say, 'What's going on?' " Maysonet said. Has the employee complained previously about discrimination? Is the employee on a performance improvement plan? Did the employee who is lodging a discrimination complaint get fired shortly after asking for pregnancy leave? "You have to be able to put things together" when looking into complaints, she pointed out.
Sometimes you find there are other issues at play—such as managers who give friends latitude they don't give to others, like allowing them to come in late or leave early.
"That lack of objectivity is creating morale issues," Maysonet said.
Lastly:
Maintain confidentiality.
"You can't promise it completely if you have to do an investigation," Barron noted. "To the extent possible, maintain as much [confidentiality] as possible," being careful about who is included in e-mails and the investigation if it's conducted in-house." If using outside counsel, ensure communications are marked privileged and confidential. All parties to the investigation should be advised to keep this matter confidential and not be discussing with other team members in the workplace.
Conduct a final conversation with the complainant.
Let the individual know that appropriate steps have been taken without divulging details that would compromise confidentiality, Barron advised.
reprinted in part with permission from SHRM, edits by ManagedPAY 09.2022