Health Insurance 'Knowledge Gap' Is Wide as Open Enrollment Approaches
August 12, 2022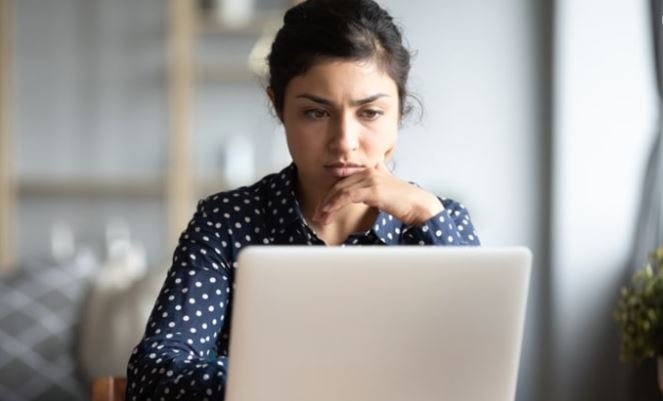 As annual open enrollment season approaches, many workers in the U.S. misunderstand basic facts about health insurance and remain unsure how to select the most appropriate health plan offered by their employer during annual open enrollment. As a result, they—and their employers—may be spending more than they should on health coverage.
Confusion remains high around key terms such as "deductible" and "co-pay," while the workings of health savings accounts (HSAs) and flexible spending accounts (FSAs) are often a mystery.
Knowledge Gaps
A lack of understanding about health benefits can lead to uncertainty and stress during open enrollment, according to HR software firm Justworks' Health Insurance Knowledge Snapshot, based on a June 9-13 survey among 1,040 U.S. adults employed full or part time. Over half of employed Americans (53 percent) don't feel they are getting the most out of the health insurance options available to them. A similar proportion (54 percent) don't know the full scope of what their current health insurance offers them.
"There is a major knowledge gap in benefits understanding and a huge opportunity for education," said Elizabeth Sklar, manager, research and customer insights, at Justworks. "With the current market conditions—inflation, the tightening of salaries and potential recession—it's more important than ever that employees understand their benefits so as not to miss out on potential cost savings."
Younger employed adults are more likely to incorrectly answer or to be unsure about some basic facts about health insurance, such as the definition of a deductible, compared with adults ages 45-64. Here at ManagedPAY, our benefits team works directly with the broker during open enrollment and we encourage all of our clients to engage in open enrollment meetings and the "employee benefits road show" to assist employees in electing the best plans for them and their dependents.
Employees are unsure about who to turn to if they have questions, and many times they fall back on selecting the same insurance every year, potentially undercutting employers' efforts to improve the enrollment experience by adding new plans or offering coverage at new price points, the survey showed.
Indicators of this knowledge gap include findings that:
72 percent of employees involved in their health insurance decisions wish someone would tell them what the best health insurance is for their unique situation.
62 percent say they don't usually change their health insurance selections from year to year because it's too stressful.
49 percent feel pressure to select the most expensive health insurance option to ensure they have the coverage they need.
44 percent say they feel uncomfortable asking their HR representative questions about health insurance enrollment, while 47 percent say they call their friends or family members for help when enrolling in health insurance.
In addition, nearly two-thirds (63 percent) say their company's health insurance offerings affect how much they want to keep working there. "It's not just about what employers are able to offer, but how their employees experience those offerings," Sklar said. "If employers can offer pre-emptive guidance and education to their employees around how to select their best benefit option, employers will better help their employees and increase likelihood of talent retention."
HSA and FSA Mix-Up
As a PEO provider, we can confirm this is a very common misconception or misunderstanding. A recent Forbes Advisor survey of 2,000 Americans who have health coverage similarly shows confusion over health insurance terms, with over three-quarters of respondents unable to identify the term "co-insurance" and nearly half incorrectly defining "co-payment" and "deductible."
When asked what they know about HSAs, slightly more than 40 percent correctly answered that an HSA lets you set aside money on a pretax basis to pay for qualified medical expenses or that an HSA can pay deductibles, co-insurance and co-pays.
Many respondents, however, seemed to confuse HSAs with FSAs and incorrectly said you can set up an HSA with any health plan (not correct), you lose HSA money if you don't use it in a year (not correct fo ran HSA) and that you lose your HSA if you switch jobs (again, not correct for an HSA). These are all facts about FSAs, not HSAs. "Nearly 30 percent incorrectly believed that not liking a current insurance plan or getting diagnosed with a new medical condition would make someone eligible to change health insurance at any time. That's not the case," wrote Les Masterson and Michelle Megna, insurance analysts at Forbes Advisor, a resource platform to help consumers make financial decisions.
In addition, 20 percent guessed that moving would allow them to change their health plan. "That could be correct, depending on where the person is headed," Masterson and Megna noted. "If you move out of state, you're likely eligible to buy different health insurance. If you're just moving within the same area, you probably won't be able to change health plans."
Educating Employees
A new report, Health Care Literacy Takes One Step Forward, Two Steps Back, indicates that employees struggling with choosing and using their health care plans can cost themselves—and their employers—more than necessary.
The report draws from a survey earlier this year by Optavise (formerly DirectPath), a benefits education, enrollment and health care transparency firm, of 1,055 U.S. workers with employer-sponsored health plans.
Sixty-two percent of respondents said they don't always compare costs before receiving care, which could mean they are overpaying for health care services. Only 10 percent of respondents said they check whether a medical provider or facility is in-network whenever their health plan changes.
Other findings include survey respondents wanting to know how to:
Avoid surprise out-of-network medical bills (39 percent).
Understand how their deductible, co-pay/co-insurance and out-of-pocket maximum work, and how it impacts what they pay (33 percent).
Review an explanation of benefits (EOB) and medical bill for errors (30 percent).
Research health care costs and why they matter (29 percent).
"From inflation to a greater number of Americans facing medical debt, it is critical that consumers have the information they need to make cost-conscious health care decisions," said Kim Buckey, vice president of client services at Optavise. While new regulations have gone into effect to help curb surprise medical bills and to increase price transparency for health services, she noted, "these regulations alone are often not enough to reduce health care spending, especially since hospitals may not be in compliance and consumers generally do not know that these regulations exist."
To ensure employees receive the support they need to increase their health care literacy and improve their financial wellness, more employers are partnering with benefits educators and providing virtual education and online tools, Buckey said. According to the Optavise survey:
53 percent of polled employees said their company has made online resources available, up from 41 percent in 2021.
26 percent said their employers offered presentations and group sessions with benefits educators and outside resources, up from 22 percent in 2021.
24 percent offered one-on-one conversations with these outside resources, up from 16 percent in 2021.
"It is encouraging that employees want to increase their health care literacy rates to improve their financial situations," Buckey observed. "More employers, however, need to rise to the occasion." One way to do this, she said, is by providing accurate, timely and consistent information to employees on how to choose and use their health plans, "so that they—and the company—are not overspending on health care services."
For an analysis of your current benefits plans and offerings you can contact ManagedPAY at 702.215.5850 we are here to assist employers and employees with all programs offered.
reprinted in part with permission from SHRM, edits by ManagedPAY 08.2022