How to Best Communicate Layoffs/Terminations to Remote Employees
July 29, 2020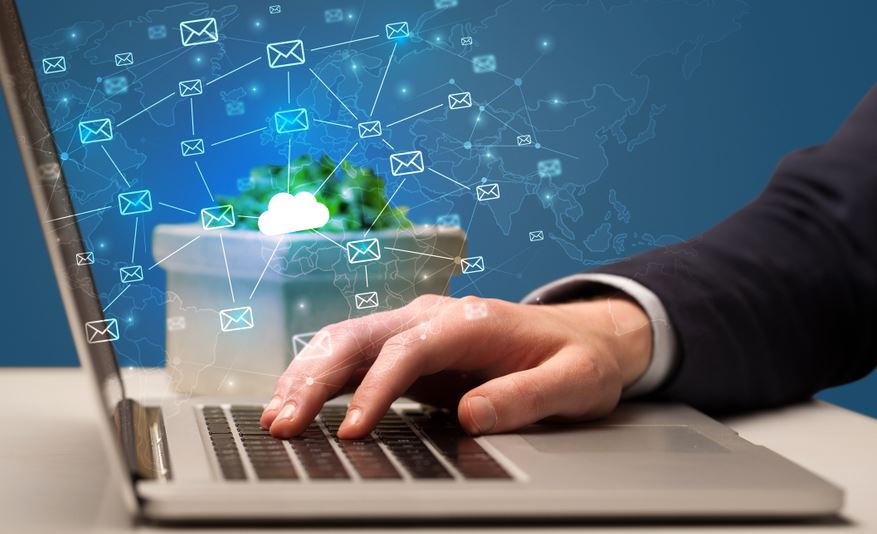 Avoid delivering the news via e-mail
Layoffs may have been the farthest thing from leaders' minds during Q1 this year, but COVID-19 has changed our work lives completely. As more people work remotely, furloughs, RIFs, and job losses are being announced daily, some employees are learning their fate(s) through e-mail.
"Using e-mail to deliver that type of message is like breaking up with someone over text message," said Trisha Cuzdey, SHRM-CP, of Integra HR. "I can see why employers think it's a good idea. It's quicker and simpler. But the long-term message it sends to the employee is not beneficial."
In fact, we have seen a ripple effect on social media for such layoffs related to the culture and health of the company(ies) who have responded this way. When the pandemic subsides and companies bring employees back or recruit new staff, people will remember how they were treated. Social media will have the disgruntled postings. Sights like Glassdoor can be hard to remove some scathing posts and reviews. Sending an e-mail may be a quick way to communicate and avoid the discomfort of bad news, but it's also the fastest way to damage your company's reputation. Consider these alternatives.
Have a Personal Discussion
In late July, Angelo Apollos, head of HR, North America, for Travelzoo, had to inform 88 employees they no longer had jobs. His HR team was cut in half, leaving just three people to deliver the message. Over the course of three days, back-to-back video calls were scheduled from 8:30 a.m. to 5 p.m.
"I'm a little bit old-fashioned and a big believer that bad news should be delivered in person," he said. "The reality is it can't be in person right now, so videoconferencing is the best thing you can do in a bad situation." But the volume of calls may feel overwhelming. Dividing the responsibility between organization leaders allows for personal outreach without expecting one person to carry the burden alone. Cuzdey recommended, "Put a script together and have the leader closest to the employee call."
When it comes to scripts, ManagedPAY cautions that they can be somewhat robotic and impersonal. We encourage delivering such messages personally whenever possible. Despite the disappointing news, employees want to know they were a valued part of your team. Just because these are difficult conversations for HR and Managers it doesn't mean we have to turn into robots with no feelings. "Remember, these were your work colleagues. Ensure you have time during the call to allow the employee to discuss their feelings as well. In the event you are faced with a very upset individual, remain calm. The key is to truly try to keep emotions in check, " offers Carolyn Spoletini, COO & Compliance Officer of ManagedPAY.
Ask for Assistance

Apollos allotted 20 minutes per conversation to allow employees to process what they are going through and to ask questions. He acknowledges that companies reduced to one HR person may not be able to have the remaining HR staffer make all the calls to the laid-off or furloughed employees.
If you are finding yourself suddenly short staffed, there are professional HR companies you could contract with. ManagedPAY is one such company.  While there would be a cost, the potential good will and savings to the company's brand and culture likely out weighs the dollar cost in this situation.  In the grand scheme of things, think about how much you're already spending on the layoffs. The cost of hiring an HR person for the day gives your employees the respect they deserve.
Track Communication(s)
Companies should anticipate an uptick in lawsuits or DOL claims following layoffs and furloughs. ManagedPAY encourages HR staff and managers to log the communication methods used to notify employees of changes in job status and the dates the notifications were made.  If at all possible, have a witness to the termination call and provide the employee with a form of written documentation about the reason (such as offer of severance letter or other form if not offering severance).
Tips for tracking communications:
-Track who made the call, the date and time
-include a second person/manager or witness to the call and include them in the notes
-In some cases, it may be impossible to reach an employee; be sure to note the dates and times attempts were made to do so. When someone can't be reached by phone, a certified letter may be necessary.
When Are E-Mailed Layoff Notifications Appropriate?
Announcing layoffs to remaining staff via e-mail can assist the various departments in post RIF/post lay-off  messaging.  For example, informing remaining employees that layoffs occurred or an entire department was let go may fit certain situations, and specifically larger organizations.
The more ideal approach is for the head of HR, CEO or CFO to hold an immediate all-hands meeting, and explain the RIF and decision-making behind it. Even an all hands meeting in the form of a zoom or other session where the team members can see the leadership is preferable.
Remember, it takes courage to have any of these conversations, and often this heavy lifting is sent to the HR team. Our HR teams have also had to work side by side with many of the employees they are about to let go. This is truly a time for kindness and compassion.
ManagedPAY ©2020, references: ManagedPAY and SHRM