How to Get Great Results when Checking Candidate References
April 3, 2023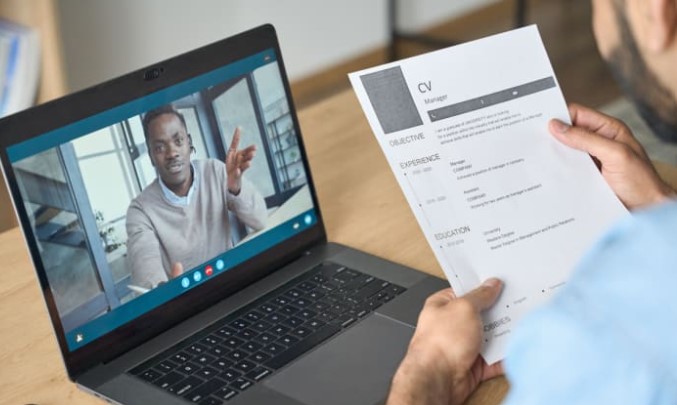 Questions abound as to whether reference checks are lawful, practical or even worth an employer's time. However, you can rest assured that hiring candidates without checking references is like having a loose cannon on the deck of your ship: You simply don't know what you're getting.
Candidates can display certain characteristics about themselves during an interview that don't reflect what they're like on the job. In fact, if you're not looking at the reference-checking process as round two of the interviewing process, you're likely assuming a lot more liability than necessary and leaving much to chance about the candidate's performance, productivity and conduct.
"While there's no specific law requiring hiring employers to check candidates' references, courts have held employers liable for negligent hiring for certain acts of their employees [that] the employer knew or should have known might occur," said Christopher Olmsted, an employment defense attorney at Ogletree Deakins in San Diego.
"An employer can meet that standard of care in many ways, and conducting reference checks is one option," he said. "When contacting references, you should stick with questions directly related to qualifications and job performance. Asking for extraneous information could lead to inappropriate discussions about [Equal Employment Opportunity Commission]-protected characteristics or matters protected by privacy rights."
Successfully checking references in today's cautious business environment requires two things: 1) helping previous supervisors out of the judgmental past and placing them into the evaluative future regarding a candidate's abilities, and 2) removing the perception associated with judging a past subordinate's performance and replacing it with advice on how to manage this person to bring out the best of their abilities.
"First, determine with the candidate's help which prior supervisors you want to speak with," said Phil Blair, executive officer at Manpower in the greater San Diego area. "The more recent, the better, but you'll generally want two to three prior supervisors to speak with you that cover a decade's worth of experience."
Second, ask the candidate to contact these previous direct managers in advance of your call. This way, your outreach won't be a surprise, and these references will be more inclined to take your call and speak with you in detail.
Third, ask the candidate to provide you with updated contact information and phone numbers for these managers to maximize your time.
"When candidates do the legwork upfront by reconnecting with prior managers and setting the stage for your reference-checking phone call, it saves time and provides worthwhile results," said Blair. "This technique is used by executive search firms and in-house corporate recruiters at the highest levels, so adopting these practices and making them your own is a smart hiring strategy."
Develop a Unique Opener
When starting a conversation with a past supervisor of the candidate, try something like this:
"Susan, Sally said some excellent things about your managerial abilities in terms of giving her clear direction and structure in her day. I was hoping that, reciprocally, you could share some of your insights into her ability to excel in our organization."
Avoid asking generic questions right off the bat about the candidate's greatest strengths or areas for improvement, since these squelch spontaneity. Save the "textbook" questions—such as dates of employment and reason for leaving—for last. Instead, paint a picture of your corporate culture and its unique pressures so this past supervisor can offer some evaluative feedback regarding the individual's "fit factor" with your organization. For example:
"We're an investment management firm in an intense growth mode. The phones don't stop ringing, the administrative follow-up is endless, and we're considering Sally for a position in our customer-service unit that deals with our most demanding clients. Is that an environment in which she would excel?"
Build a Bridge to Core Questions
Assuming the employer engages in your initial question—after all, the candidate asked that supervisor to "sponsor" them in terms of providing a reference—keep the conversation going on a positive note. For example:
"Sally seems to be most interested in joining our organization because she wants to pursue a career in our industry, and she shared that she likes the speed and variety involved, as well as the opportunity to eventually become a licensed financial advisor. Did she mention anything to you about this opportunity or why she's so excited about it?"
At that point, you can delve into reference-checking questions like those outlined below. "The key will always lie in getting the prior supervisor engaged in the conversation for the candidate's sake," said Blair. "The questions and answers should feel natural and free-flowing."
From there, you can transition smoothly into the main body of your questions, including:
I'm wondering what kind of structure would provide Sally with the most support. Would you recommend an environment that's fairly structured with clear guidelines and lots of immediate feedback, or would she excel in a more autonomous, independent type of role?
When hiring customer service agents, we look for a balance between quality and production volume. If Sally leaned in one direction more than the other, would it be toward quality or quantity?
Does Sally accept constructive criticism well, or should we be more sensitive about how we deliver potentially negative feedback?
How does Sally handle interruptions, breaks in routine and last-minute changes?
How would you describe her ability as a team player in terms of getting along with and supporting her peers?
Has she found a healthy balance in terms of working remotely while keeping you well-informed of her projects, accomplishments and goals?
How would you grade her in terms of reliability and a willingness to go above and beyond when the situation calls for it?
What would you identify as her greatest strength in terms of standing out among her peers?
Can you identify an area for career or professional development that she should work on to become a stronger contributor overall?
What was Sally's reason for leaving the organization after two years there?
On a scale of one to 10, with 10 being the highest, how would you rank Sally out of all the customer service agents you've managed? (Why is she an eight? What would make her a 10?)
Getting Information from the Holdout
On the other hand, if the former employer is hesitant about sharing performance feedback at any point in the conversation, you should appeal to their managerial expertise:
"Susan, I won't ask you to address anything you'd rather keep confidential. And I don't want to burden you with the responsibility of judging Sally's past. We're simply at an evaluation stage right now. We have several candidates in contention for this job opening, and we'd like your advice in terms of how to manage Sally most effectively without having to reinvent the wheel."
Because these questions focus more on future suggestions for supervision and development compared with traditional queries that pass judgment on past performance, much of the stigma attached to the legal liability issues of sharing reference information will be removed.
A Note of Caution
Some reference sources may be held to a strict company policy prohibiting disclosure of information beyond basics, which often include dates of employment, positions held and eligibility for rehire. California law, for example, provides employers with a qualified privilege, which protects them from liability for defamation when asked for a reference, as long as statements are made based on credible evidence and without malice.
Despite this protection, some companies enforce strict policies to mitigate the potential risk that comes with a bad reference. "That said, the law specifically protects employers when answering a question about eligibility for rehire," said Olmsted. "A simple answer to this question might be the most telling response of all when a reference source is unwilling to provide other substantive information about the applicant's qualifications or performance. Laws vary from state to state, and so it's always a smart strategy to review acceptable practices in your state or jurisdiction with the help of qualified legal counsel."
Blair added that getting detailed information from references is worth the effort. "In the world of fee-based candidate placements, it goes without saying that thorough references with prior employers is a given," he said. "It's a core part of any placement firm's due diligence, and it provides insights into candidates' performance and past behaviors that may be invisible during an interview. Companies would be best served by ensuring that they likewise conduct their own due diligence, not only for the legal concerns, but to truly match the individual's personality, work style and preferences to the organization's culture."
When done correctly, references can confirm your decision to bring someone aboard while providing critical insight into how to onboard the individual properly and ensure a successful hire—a critical advantage in today's labor-scarce talent markets.
reprinted with permission from SHRM 04.2023