I Love Working in HR!
February 14, 2022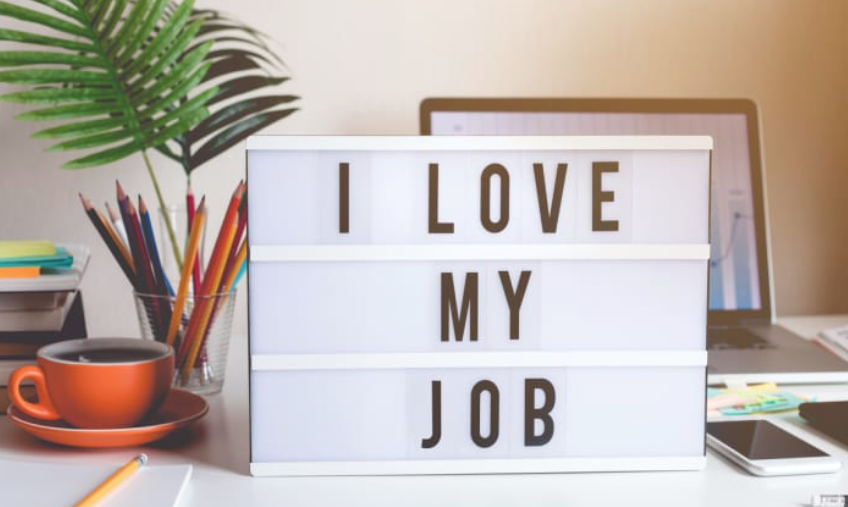 Tt's Valentine's Day, a day typically associated with romantic relationships and heartfelt greetings shared among friends and family. It also can be a time to reflect on what you love about your work. SHRM reached out to HR professionals to hear what they love about working in what can be a challenging field.
Responses have been edited for length and clarity.
It Challenges Me
"What I like about HR is that facing the tension of competing interests helps me grow as a person. HR professionals are always caught between the expectations of employees and employers. Our job is to increase employee satisfaction and company revenue, so it is a constant struggle between the two. However, I have learned to put expectations in perspective, set priorities and always seek a middle ground. In communication, solving problems taught me to focus on facts rather than emotions. All those skills come in handy in my everyday life."
—Maciej Kubiak, head of people at PhotoAiD in Warsaw, Poland
It's Exciting
"In terms of opportunity, now is the most exciting time to be in the HR space, while we're entering a fast-changing economy with the largest talent (and skills) scarcity seen in decades. HR is now equipped with spicy technology and given brand-new virtual worlds (metaverse) to explore. I can hardly believe the ways my job description evolves almost on a daily basis. I entered the HR space as an L&D [learning and development] advisor and recruiter, which is definitely among the most desired and fastest-evolving roles; however, I quickly developed toward a more broad people and culture role.
"Now more than ever, one can feel HR's impact on businesses. HR [professionals] are given opportunities to conquer people-centered yet business-critical missions, meaning people are not just coming for the ride, but talents are driving the business forward."
—Nena Dimovska, head of people success at Semos Cloud in Lewisville, Texas
I Build Bridges
"I've been in HR for four years now, and there are many things I love about my job. My main thing is I love that I get to be a resource for everyone at the company. Whether it's recruiting, policy creation or conflict management, I get to build bridges between teams and colleagues and create a better company culture through each aspect of my work."
—Kristina Garcia, HR manager at AptAmigo in Chicago
I Solve Problems
"I love solving complex problems and analyzing how laws, the HR landscape and HR principles impact each individual, unique workplace situation that arises. I love helping people to understand the root of a problem, how to address it and the 'why' behind the solution. I love helping others develop for the betterment of themselves, and I love influencing change for the betterment of our company and the clients we service."
—Jarryd Rutter, SHRM-CP, HR coach at Rochester, N.Y.-based Paychex
I'm an Influencer
"What I love about working in HR is that I can truly influence both people's careers and their lives through leadership, guidance, mentorship and 'being there.' … On the flip side, HR is critical to helping deliver the business strategy through talent. I love the fact that I am a key partner to our CEO, who sees the intrinsic value of the HR team."
—Paul Gregory, senior vice president, people and culture, at Mitel, headquartered in Kanata, Ontario, Canada
I Impact People's Lives
"Choosing a career in HR has enabled me to help people reach their full potential. Supporting individuals within the business is incredibly rewarding and gives you the chance to seek out creative solutions to help them achieve success. Seeing people grow through mentorship, training and hands-on experience makes every day a joy."
—Emma Dolby, head of recruitment and marketing at Direct Air in Coventry, England
"I do love people, I love building relationships, I love people dynamics, I love characters. I love the psychology side of HR, too. HR is so much more than the law, and I suggest if you are just interested in the law, then HR is the wrong career. It is truly rewarding to see people's confidence being built with your support or via initiatives you have influenced. Watching your people's knowledge increase and seeing them flourish, that means a lot."
—Kate Palmer, HR advice and consultancy director at Peninsula Business Services in Manchester, England
It's Never Boring
"Each day working in human resources presents a new challenge. You might start your day supporting a manager as they coach a team; conduct a couple interviews around lunch; and end your day working on a diversity, equity, inclusion and belonging initiative. Somewhere in the mix, you could be asked to work on a new process or get feedback from new hires about their onboarding to the company.
"The variety of tasks and responsibilities in an HR role truly allow you to learn what you like—and are good at—and take your career in a direction totally unique to you. As an added bonus, most companies need human resources in some capacity, so the opportunities to learn a new industry and find a company that aligns with your values are endless."
—Phoebe Aitken, administrative operations managers at Voices in London, Ontario, Canada
"I love that I must always be on my toes—that in HR we can never be complacent in our efforts to demonstrate to our teams how valuable they are to the heartbeat of the organization. There must be the perfect blend of leadership and humility in order to maintain a mix of compliance, authenticity and relevance."
—Cara Zibbell, vice president of people and engagement at New York City-based Atrium
I Impact the Bottom Line
"In a global market critically short of key skills, it's a very competitive, challenging and expensive time for organizations to attract, retain and replace quality professionals who fit their culture. As a result, the difference HR can make on an organization's bottom line is more visible now than ever before."
—David Dand, director at Dand HR Associates in Sussex, England
I Enjoy the Interactions
"Working with different people all the time can be extremely challenging, but honestly, it's one of my favorite things about my job. Interacting regularly with my co-workers allows me to build personal relationships, which makes my job really interesting. Over time, I have developed multiple valuable friendships at my firm, which have resulted in me enjoying my time at the office. Just Feb. 7, I learned about the silly tricks my teammate's children play on her, and it was one of the most entertaining office lunches I've had in a while.
"Something that I absolutely love about HR is the impact you have in building an organization's culture. Being an HR specialist, I have seen how important it is to establish a healthy workplace environment for your employees to achieve maximum productivity."
—Daniel Cook, head of business development at Dallas-based Mullen and Mullen
I Make a Difference
"I've worked in HR, in different capacities, for nearly two decades. I work with many small businesses around the country, helping them overcome compliance and HR-related issues.
What I love most about working in HR is making a difference at the micro level. Today, so many people are concerned with making a macro impact. And that's all well and good, but I like to see the difference I'm making.
"I've found a skill that I have that has positive impacts on people's lives in an immediate fashion. Oftentimes, this means helping someone land a new career with fair and competitive pay and benefits. It means helping small businesses create plans for the future and helping them hire the best employees for their business. In every aspect of my role, I'm able to effect positive changes."
—Bryan J. Driscoll, J.D., lawyer and HR consultant at Simplify LLC in Sheridan, Wyo.
"Coming out of college, I never would have thought I'd end up in a 20-year HR career, having graduated with a background in computer science and industrial engineering. … What I love about HR is that it has evolved beyond merely being the personnel department, pushing compliance paperwork, to being the hub for why people join, grow and stay at an organization. Even more, my passion aligns with how HR has evolved to embrace and leverage interconnected and innovative technology to improve age-old processes … and to introduce newer, yet even more essential elements like diversity and inclusion.
"I love HR because our work is never done, and oftentimes we are the unsung heroes to the business."
As Professional Employer's Organization ("PEO") our HR team couldn't agree more with the comments in this article. Our HR team interacts with a variety of client employers and their employees on a daily basis, from all walks of life. "Everytime we think we have heard it all…, along comes something new", says Ana Pineda, HR Manager and Client Care of ManagedPAY.
Considering outsourcing HR, Safety, Payroll or Benefits? Give ManagedPAY a call, voted top 10 payroll and HR companies in Nevada and voted top companies to watch in 2022.
Reprinted in part with permission from SHRM 02.2022