IBM Defends Itself from Allegations of Age Bias
February 17, 2022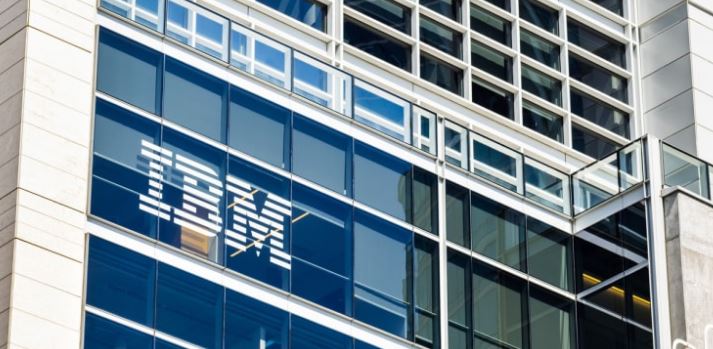 Workplace communications among IBM executives allegedly referring to older workers as "dinobabies" who need to be extinct and "not digital natives" revealed age bias in the company's highest ranks, a Feb. 11 lawsuit claimed.
Nickle LaMoreaux, chief human resources officer for IBM in the New York City metropolitan area, called these and other allegations of age discrimination false. "Discrimination of any kind is entirely against our culture and who we are at IBM, and there was—and is—no systemic age discrimination at our company," she said in a Feb. 13 message to employees.
EEOC Determination
Last year, the Equal Employment Opportunity Commission (EEOC) found in a separate case reasonable cause to believe that IBM discriminated against older employees from 2013 to 2018, the recent complaint noted.
The commission's investigation "uncovered top-down messaging" from the company's "highest ranks directing managers to engage in an aggressive approach to significantly reduce the headcount of older workers to make room for early professional hires. … Evidence uncovered older employees who were laid off and told that their skills were out of date, only to be brought back as contract workers, at a lower rate of pay with fewer benefits," the EEOC's determination letter stated. The recent lawsuit also alleged that IBM was focused on attracting Millennials.
Company Demographics Data
LaMoreaux emphasized that "disrespectful language is not who we are. It in no way reflects IBM's practices or policies."
She said, "The facts are clear: Between 2010 and 2020, IBM exited whole lines of business and reinvented itself for an entirely new era of technology and the skills it requires."
During those changes, "IBM never engaged in systemic age discrimination, which data confirms," LaMoreaux said. During this period:
37 percent of all U.S. hires at IBM were over the age of 40.
IBM hired more than 10,000 people in the U.S. over the age of 50 and 1,500 over the age of 60.
At the end of the period in 2020:
26 percent of IBM's U.S. workforce had been with the company for 20 years or more.
The median age of IBM's U.S. workforce was 48, exactly what it was in 2010 and six years older than the 2020 median age of all U.S. workers.
"IBM's workforce strategy has always been shaped by one core principle: having the right skills at the right levels in the right jobs to support our clients," she stated. "It has never been driven by the age of any individual or group of employees."
Stray Comments or Evidence of Age Discrimination?
"Ageist comments can be direct evidence of age discrimination, but typically only when consistently made and in conjunction with some adverse employment action," said Mark Kluger, an attorney with Kluger Healey in Fairfield, N.J.
"Whether the 'dinobabies' or '[not] digital natives' alleged comments are direct evidence of age discrimination or mere stray comments will depend on the frequency of the comments, whether the person who made them was one of the reduction-in-force decision-makers, the context of the comments and whether the words were coupled with other signs of age discrimination," said Robin Shea, an attorney with Constangy, Brooks, Smith & Prophete in Winston-Salem, N.C.
Recruiting Concerns
If an employer focuses on age or membership in a particular generation as the primary criteria for hiring, that is evidence of discrimination, Kluger said.
"A company is required to base its staffing on the qualifications of the employee—not the employee's age," said Avi Kumin, a plaintiffs' attorney with Katz, Marshall & Banks in Washington, D.C.
"If the employer is seeking employees with a particular skill set that just happens to be more prevalent among a particular generation, the articulated focus of recruitment must be on skills, not age," Kluger said.
Even if code words aren't used, employers are vulnerable to age claims if their hiring process—while focused on neutral criteria of tech skills—results in the unintentional exclusion of older workers, Kluger said. "The defense of such a claim, however, can be based on the numbers of available, qualified older workers."
"There are ways a company can make itself attractive to new members to the workforce which is not at the exclusion of older workers. Otherwise, college job fairs would be prohibited," noted Travis Gemoets, an attorney with Jeffer Mangels Butler & Mitchell in Los Angeles. Nonetheless, if a company used such branding efforts as "we're a young, vibrant workforce" or "we don't do things the old-fashioned way," that "could be problematic as age-bias dog whistles."
Layoffs
"A reduction in force that results in the termination of significant numbers of older workers is not necessarily evidence of age discrimination," Kluger said.
A disproportionate number of older workers selected for layoffs "is a red flag, but if the employer can demonstrate the legitimate reasons for each employee's selection for layoff, unrelated to age, then it would not necessarily be age discrimination," said Fiona Ong, an attorney with Shawe Rosenthal in Baltimore.
"Reductions in force are most often for economic reasons, so an employer looking to terminate as few employees as possible may seek to include higher-paid employees, who often tend to be older workers. So that can be a purely economic reason for terminating a disproportionate number of older employees," Kluger said. "Another legitimate nondiscriminatory reason for selecting a disproportionate number of older workers could be based on skill set if a particular part of the business is being phased out or eliminated."
Voluntary early retirement incentive packages usually do not result in age discrimination claims, but companies should consider length of service with the company rather than age for eligibility, said Sarah Pawlicki, an attorney with Eastman & Smith in Toledo, Ohio.
If a company wants to fire someone rather than lay the employee off, it should "document everything" about how the employee isn't meeting targets—and be sure not to mention age, added Joyce Chastain, SHRM-SCP, employment law compliance consultant at The Krizner Group in Tallahassee, Fla.
reprinted with permission from SHRM 02.2022