Marijuana-Testing Laws Continue to Evolve
June 15, 2023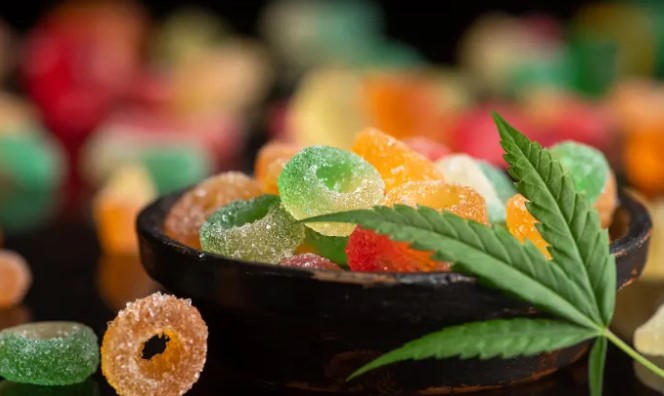 Ever changing state-by-state circumstances demand scrutiny by HR & Legal Teams
The ongoing flurry of marijuana legislation, court cases and cannabis-based products makes it difficult for HR professionals to craft policies that meet their company's drug-testing needs. The significant differences in state-by-state rules, definitions and interpretations of recreational and medical marijuana products have only added to the potential confusion.
Retired Judge Mary A. Celeste spoke about trends, nuances and common employer policy mistakes on June 13 in her concurrent session, "Marijuana, CBD and Hemp Derivatives in the Workplace," at the SHRM Annual Conference & Expo 2023 in Las Vegas.
Celeste, who is currently a law professor and considered a national content expert on cannabis and the law, said the number of workforce accidents and injuries in which the employee is under the influence of drugs is at a record high. Also concerning is that some industries are revisiting their drug-use policies so that they are potentially more attractive to job applicants, some of whom use recreational marijuana, she said.
"Trucking companies are really having a hard time [filling positions], and yes, some may be looking at relaxing their policies," Celeste said. (Please note, this would not be legal to relax any policies if there are Federal DOT or CDL requirements).
People in U.S. states that legalized recreational cannabis use it 20 percent more frequently than people in other states, according to a 2022 study in the journal Addiction. Nationwide, 4.4 percent of workers failed tests that Quest Diagnostics processed in 2020, up from 3.5 percent in 2012. The rate was slightly higher in states where adults are allowed to buy recreational marijuana.
Crafting the Policy
Celeste said the best way to craft a company policy on marijuana use and drug testing is to first become fully aware of the state's rules and regulations and to work with the company legal team to ensure compliance.
This is particularly important for companies with a national footprint. Due to interpretive variances, no one policy can apply across state lines.
She said key instances where employers make mistakes in drug testing include wrongfully applying U.S. Department of Transportation requirements; not having a written policy or offering one that is vaguely written; not realizing state and local laws vary; applying disciplinary consequences inconsistently; failure to test immediately for reasonable suspicion; failure to train supervisors; and failure to define consequences for failing a test.
Celeste said other issues include whether a state pays unemployment benefits to workers who were fired after failing a drug test and whether employees are eligible for workers' compensation if they were high when injured on the job.
Screening on the Decline
Employers are reducing pre-employment screening in states that allow recreational marijuana use, according to a survey. Marijuana testing has slowly declined in the past two years, with 7.5 percent of employers dropping it from pre-employment testing (switching from a 5 panel to 4 panel test) and 3 percent removing all employment drug testing.
Despite the downward trends in testing overall, the use of oral fluid testing has increased dramatically. A 2021 survey of drug-testing providers revealed 63 percent of respondents say they offer it, up from 17 percent in 2019 and 45 percent in 2021.
Some studies show that hair testing overall has proven to be a less reliable method than other techniques, Celeste said.
What the Law Says
Seven states have passed laws protecting the employment rights of recreational marijuana users: Connecticut, Montana, Nevada (limited), New Jersey, New York, Rhode Island and, soon, California. Some cities have passed similar protections.
HR teams must be aware of testing restrictions that are in place, Celeste said. For example, New York testing is not permitted unless mandated by state or federal law.
New Jersey advises evidence-based practices to include behavior and physical signs of impairment (reasonable suspicion) followed by a drug test to verify recent use.
Nevada allows for pre-employment testing but only allows an employer to refuse to hire if testing positive for safety-sensitive positions. See SB 132 for details.
Montana and Rhode Island protect off-duty use or prevent an employer from using a positive test alone to prove impairment.
Reprinted in part; amended in part ManagedPAY 06.2023