Potential Costs Much Higher for Violating Labor Law
January 13, 2023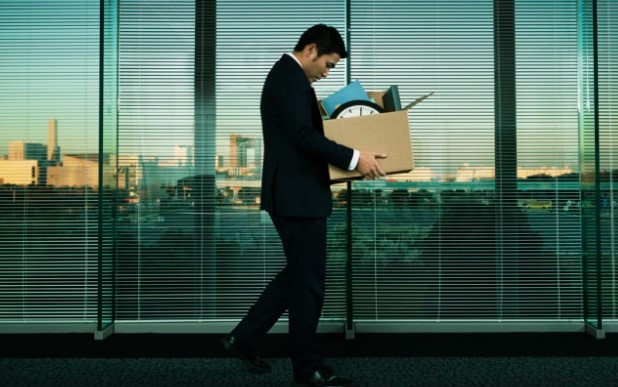 Under a new National Labor Relations Board (NLRB) rule, employers must compensate workers to make up for the direct consequences of unfair labor practices. This ruling could be expensive for employers, adding consequential damages to the board's usual make-whole remedies. Here's what that means as a practical matter.
The NLRB has a make-whole protocol for employees who are unfairly discharged, laid off or otherwise discriminated against to fully account for their actual economic losses. Historically, the remedies imposed included reinstatement of employment, back pay, payment of dues and fines, stopping unlawful rules or practices, or a notice posted at the workplace. The board's recent decision expands that list significantly for employers. "That means the board is going to start going after employers for things like credit card interest, late fees and early withdrawal penalties," said Grant Pecor, an attorney with Barnes & Thornburg in Grand Rapids, Mich. "If an individual can show they lost their car or home because they could no longer afford to make payments, the employer involved may be on the hook for the cost of a replacement."
Stakes Are Higher
It's a big change, according to Dan Altchek, an attorney with Saul Ewing in Baltimore. "The NLRB has redefined its traditional remedy for employer violations of the National Labor Relations Act [NLRA]," he said. "Employers need to understand that the cost of violating the NLRA could be much higher than it was before this ruling. That reality should inform a lot of decision-making when it comes to taking disciplinary action, including discharging employees. Employers will need to give more serious consideration to the risk of committing a violation because the magnitude of that risk is now much greater."
The stakes are higher "even if an employer's violation is inadvertent," said Liz Mincer, an attorney with Duane Morris in Philadelphia. Certainly, noncompliance is "going to be more costly than ever before," said Marissa Mastroianni, an attorney with Cole Schotz in Hackensack, N.J.
For consequential damages to apply, the NLRB's general counsel must present evidence proving the amount of the financial harm, that it was direct or foreseeable, and that it was due to an unfair labor practice. The employer or union could rebut that evidence.
"Employers trying to resolve potential violations are going to find it difficult to avoid the potential add-on expenses that this decision envisions," Pecor said. "The problem is that the decision does not provide much detail on the degree to which a loss is foreseeable, rather than something indirectly related. Unfortunately, employers are going to either have to bear the burden of proving otherwise or pay more to resolve disputes."
The new rule may make settling NLRA-related cases more complicated. For example, the board could use foreseeable financial harms "as leverage when negotiating settlements on behalf of an aggrieved party, which means employers will end up paying more when seeking to resolve an unfair labor practice charge without having to litigate it," Mincer explained. "This decision applies retroactively [to pending cases], so employers that are currently defending against unfair labor practice charge allegations may need to reassess calculations of potential exposure to take into account what the board may now consider a compensable foreseeable harm."
Legal Obligations
The NLRA prohibits employers from firing, demoting or withholding benefits from workers because of their involvement in or support of a union. It's also illegal to discharge or discriminate against employees because they filed charges with the NLRB, provided an affidavit to NLRB investigators or gave testimony at an NLRB hearing.
Unionized employers can fire, transfer or lay off employees for genuine economic reasons or for good cause, such as disobedience or poor work. In some cases, an employee may be discharged for failing to make lawfully required payments to the union. An employer may not pay the union dues and fees owed by its employees.
Examples of illegal discrimination under the NLRA include:
Discharging employees because they urged other employees to join a union.
Refusing to reinstate employees when jobs they are qualified for are open because they took part in a union's strike.
Demoting employees because they circulated a union petition among other employees asking the employer for an increase in pay.
Discontinuing an operation at one plant and discharging the employees involved, then opening the same operation at another plant with new employees because the employees at the first plant joined a union.
Refusing to hire qualified applicants for jobs because they belong to a union.
"The biggest thing you can do to avoid the damages involved is to avoid violations of the NLRA," Pecor said. Employers "really need to make sure that their front-line supervisors and management teams fully understand the breadth of the NLRA. This is especially important for employers that don't have any union-represented employees and might not understand how the act applies in a nonunion workplace."
reprinted with permission from SHRM 01.2023