Protected Concerted Activity- Section 7 of the NLRA
February 3, 2022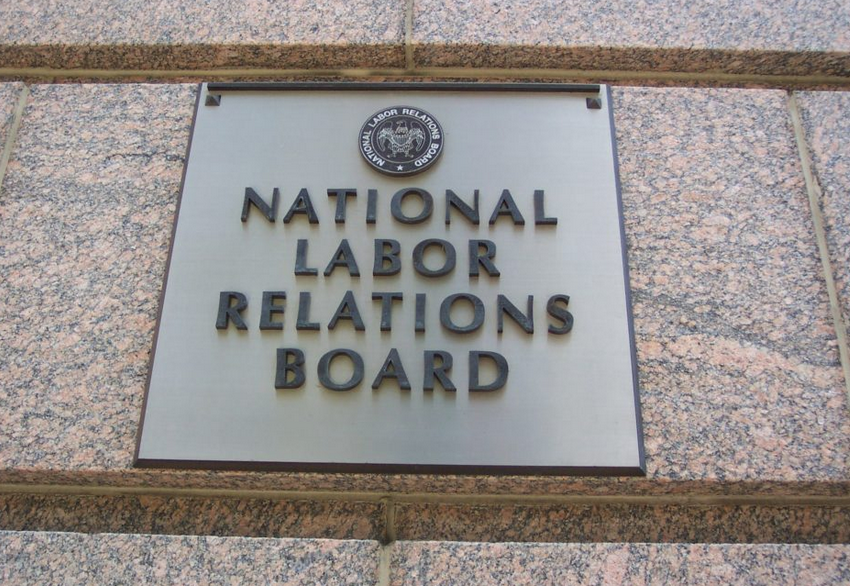 Several non-union employers believe that the National Labor Relations Act ("NLRA") does not pertain to them or their operations.  While this belief may be partially correct, there are certain employee rights which apply to all workplaces regardless of any union affiliation.  Employers can face substantial penalties for violations of Section 7 of the NLRA.
Section 7 of the NLRA guarantees employees the right to "self-organization, to form, join, or assist labor organizations, to bargain collectively through representatives of their own choosing, and to engage in concerted activities, for the purpose of collective bargaining or other mutual aid or protection." These are the two main components of Section 7 protections,but Section 7 also affords employees the right to refrain from any or all such activities. (NLRB)
"Concerted activity" takes place when employees act as a group for their mutual aid or protection.  It does not include actions by a single employee for that individual's own personal benefit or gain.  However, individual employees may be protected under the Act if they are discussing the terms and conditions of their employment either physically around co-workers or in the same virtual space (e.g., TikTok, Instagram, Snap Chat, Facebook, LinkedIN, etc.).   The key factor is whether the subject matter of the discussion is for the benefit of an individual employee, or if it affects multiple employees. Many Companies may have social media policies that specifically state that employees may not post various items about the work place, but now the tide is turning. Previously we may have seen employers win labor challenges where employees posted derogatory items on social media, now we are seeing some of these cases overturned.
"Mutual aid or protection" refers to the terms and conditions of one's employment.  Not surprisingly,  terms and conditions of employment make up a wide range of activities, including but not limited to pay, benefits, treatment by management, dress codes, workplace policies, scheduling, and safety. Employees act for mutual aid or protection when they seek to improve their position as employees through channels outside the immediate employee-employer relationship.
Over the past decade, the National Labor Relations Board ("NLRB") has scrutinized various seemingly noncontroversial HR policies and practices against Section 7 rights, including disciplinary actions for disparaging comments directed at supervisors, social media policies, respect in the workplace policies, even "at-will" employment policies.  The NLRB's approach to such analysis has evolved, but employers need to use caution with respect to company policies and practices to avoid violating the protections.
The manner in which employees may exercise their Section 7 rights are vert broad; employers may be surprised to find they are breaking the rules vs traditional ideas of permissible workplace conduct.  The NLRB has overturned adverse employment actions even when the situation(s) involved false representations or profane language by employees.  However, Section 7 rights are not absolute, and have  limitations:  1) employees may not disclose confidential information; 2) employees may not make knowingly false representations; and 3) employees may not engage in harassing conduct in violation of local, state, and federal laws.
The most common mistake employers make in violation of Section 7 is attempting to limit employee discussions of wages. If you have policies or practices that explicitly forbid, or imply that they forbid employees from talking about how much they are paid, those should be eliminated. With the closing of the 2021 Nevada State Legislative session, it is now forbidden in Nevada for employers to inquire about past wages or salary of job applicants and during the interview process in accordance with Senate Bill 293.
Section 8 of the NLRA prohibits employers from coercing, restraining or interfering with employees' exercise of Section 7 rights.  If an employer interferes with or otherwise restrains an employee in the exercise of those rights, it has committed an unfair labor practice under the NLRA.  Employees who can prove that they were subjected to an unfair labor practice may be entitled to reinstatement and backpay. Given this ever-evolving issue, employers should seek guidance from their HR team or Labor Counsel before responding to employee conduct that involves a discussion or complaint about the terms and conditions of employment.
reprinted in part, Fisher Phillips LLP reference, Cornell Law reference 02.2022 This is not intended to provide legal guidance. Please reach out to labor counsel for specific answers to your employee labor problems.