Recruiting Goes Remote
August 29, 2020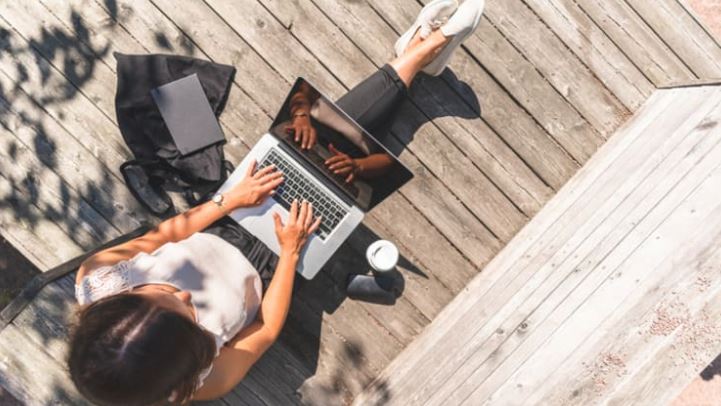 Recruiting has changed for both recruiters and candidates since COVID-19 made its unwelcome arrival. Both groups are adapting to video platforms for interviewing, skipping the onsite company tour and going through the hiring process from home.
Many managers are unexpectedly finding that hiring without face-to-face interviews is successful, and some recruiters who saw reduced demand at the pandemic's outset are now surprisingly and happily noting an upswing in requests for services.
Debbie Fink-Bleile, vice president of business development for System One, a workforce solution company headquartered in Pittsburgh, has been recruiting candidates in engineering, information technology, finance, human resources and digital transformation for more than 21 years.
"Our company is a hands-on, face-to-face company," she said. "Working from home is a big change for our recruiters. We are using more voice-to-voice communication with each other instead of e-mail."
Fortunately, System One recruiters were already using tools such as Microsoft Teams to track projects, budgets and meetings. "Having these tools in place was beneficial as we moved to recruiting from our home offices," Fink-Bleile said.
Because most of System One's placements are in technical jobs, candidates are familiar with the technology used when working from home. "The majority of candidates have not met face to face with managers but through Skype, Zoom and Teams, and have accepted jobs to work offsite without issue or fear," she said. Even on-boarding has moved online.
Recruiting metrics show candidates' uncertainty during the pandemic, and furloughs and layoffs are heightening the fear of taking new positions. "The number of candidates has doubled to find the right person for an opportunity," Fink-Bleile said. "Recruiting time for a contract position was at a 48-hour submittal. Now it's 72 hours. Permanent placements are definitely taking longer. Candidates are more hesitant to risk making a job change right now. Lower-level positions are the most challenging, experienced individuals are the most flexible, and Millennials seem to hold off longer for the perfect opportunity."
Claire Kilbourne, SHRM-SCP, has been a recruiter for over 23 years, having spent the last five years at Armstrong World Industries in Lancaster, Pa. As a talent acquisition manager, she is responsible for salaried hiring in the Americas and college recruiting.
"The biggest change to our recruiting process has been the use of video platforms for interviews and on-boarding," she said. "We always used tools like Teams, Skype, Zoom and RingCentral. Now we use them almost exclusively. We have very limited in-person interviews except at our manufacturing plants."
In some cases, new hires have not met with their managers in person. "It's become a way of doing business," Kilbourne said. "For our Lancaster campus, we are using a phased approach for people to return to the office, so there will be face-to-face meetings in the future." New hires, employees and visitors adhere to safety protocols and local requirements that mandate social distancing, wearing face coverings and completing health self-assessments prior to arriving onsite.
"Candidates have been understanding and flexible—they respect what we are doing to keep everyone safe," Kilbourne said. The company's college career fairs will also be virtual. "We are providing training to our college hiring teams to successfully navigate the virtual college world," she added.
"We continue to track indicators that we feel most clearly define our hiring success," Kilbourne continued. "Time-to-fill has been impacted. However, our overall candidate quality, as well as candidate, hiring manager and new-hire satisfaction measures have remained high."
Anne Coyle is an executive recruiter with almost 20 years of experience. She has been with Russell Reynolds Associates for the past two years, recruiting senior-level positions such as presidents and deans for colleges and universities.
"Recruiting in our new COVID-19 reality has changed the experience significantly," she said. "Traditionally, our interactions with search committees were almost always in person. Despite the limits on travel and face-to-face meetings, recruiting is a top priority for our clients. Demand for leadership services is rapidly resuming, something we would not have ever predicted in the early months of COVID-19."
In March, recruiting and hiring were de-prioritized as university presidents dealt with positive COVID-19 tests, bringing students online, summer programs, faculty training and workforce safety. Now both candidates and employers are re-engaging. "The demand is highly unpredictable," Coyle said.
She recently finished several searches in which the candidate never met the hiring manager in person. "A university president told me he wouldn't hire someone he hadn't met in person, looked directly in the eye or sealed the deal with [by] a handshake," she said. "But he did. What's important is developing trust between candidate and employer. Candidates are requesting more conversation and confidential information that requires signing nondisclosure agreements."
About technology, Coyle said, "Zoom has saved the day. In the past, if a search committee held a remote interview, it was a large number of people around a table with a candidate who could barely see faces. Zoom feels up close and personal. I'm not sure we will ever go back to in-person first-round interviews."
She added that people looking for new opportunities seem as interested as ever, and college presidents are depending on proactive recruiting efforts to ensure a strong candidate pool.
"This is a good time to be more reflective and deepen relationships with candidates," Coyle said. "Use the time gained by not traveling to foster your long-term relationships."
Reprinted with permission from SHRM