Remind Returning Employees of Professional Expectations
July 26, 2021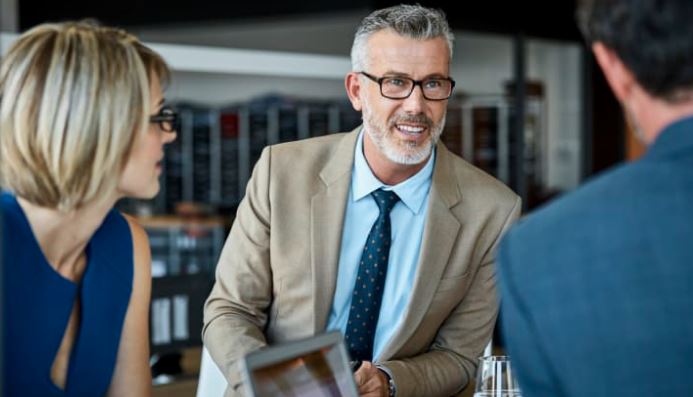 Employees who have gotten used to working from home may need a refresher on professional expectations when they return to the office. Otherwise, employers may see a rise in insults, invasive questions, oversharing about personal lives and even insubordination.
"The pandemic has been a difficult time for everyone," said Aaron Holt, an attorney with Cozen O'Connor in Houston. "Going to a virtual work environment was a difficult transition, and returning to a physical office may be equally problematic."
Employers should reorient employees with the office, said Timothy Ford, an attorney with Einhorn Barbarito in Denville, N.J. "A reminder of office policies and conduct is a good first step."
Philippe Weiss, president of Seyfarth at Work in Chicago, said organizations that have been successful in achieving smooth, respectful returns to the office have viewed their returning staff like new employees. They "have been conducting carefully planned interactive reorientation training sessions focused on appropriate interactions," he said. For managers, the training has focused on successfully leading a hybrid or returning workforce.
"The most effective of these reorientation sessions are not overly proscriptive or rules-centric," Weiss said. The sessions instead enable participants to share reactions and collaboratively evaluate scenarios concerning return-to-office conduct.
By achieving a training group consensus on respectful behavior, many employers are generating buy-in on how all team members should treat each other at the office again, he said. These reorientation training sessions "work well in the current climate, as they leverage positive peer pressure, not a heavy-handed power dynamic."
Some employers that skipped such training are seeing unprofessional behavior from workers returning to the office, according to Weiss.
Insults
"Several staff members at a graphics company set up a spreadsheet ranking other colleagues in terms of who 'physically expanded or aged the most versus the least during COVID,' " he said. In another example, "one tech employee told an officemate at the team's first in-person group meeting in a year, 'Honestly, Tom, I liked you much better on Zoom. I could mute your mouth and look at your cat.' "
Insults "can lead to policy violations and possible hostile work environment claims," Weiss said.
"We are also hearing from dozens of companies that overburdened managers are experiencing their own troubles readjusting … and the nuances of supervising others in new ways and locations," Weiss added.
"As a corollary, sloppy, delayed or inadequate managerial responses to misconduct or employee complaints or concerns are becoming increasingly common," he said. "That represents both a moral and legal red flag. Failure, by even a single manager, to appropriately respond and escalate, can become a significant liability hazard."
Invasive Questions
Weiss said there has been a spate of over-the-line questions between employees.
At one insurance company, according to Weiss, an employee asked another, " 'What happened to your hairline and your health? I heard that the pandemic definitely took its toll on you.' "
He added that another worker asked a colleague, " 'Did your marriage actually survive the last year or was it another COVID casualty? I kind of assumed it was always on shaky ground.' "
Consequences of such invasive questions include negative morale and interpersonal issues, Weiss said. When managers witness such conversations and say nothing to correct the offensive statements, there may be equal-employment-opportunity and workplace-policy risks.
Too Much Information
Recent anecdotes of employees sharing too much information include a free-for-all conversation at one marketing firm about romantic experiences.
"It started with one staff member asking another, 'You don't mind if I share all the deets on my Friday night date? It has been a long while since I got busy—and it got wild,' " Weiss said.
"In many cases, the gossip mill has launched into overdrive, once such a story is shared," he said. "After a 12-month drought, re-engaging in these sorts of risqué in-person water cooler sidebars is proving too tempting a prospect for some employees."
Such conversations can result in significant work distractions and possible policy violations, along with offending colleagues, he noted.
Insubordination
Christine Walters, J.D., SHRM-SCP, an independent consultant with FiveL Co. in Westminster, Md., said she is getting many questions about insubordination when employees don't want to return to the office.
Weiss gave two other examples of insubordinate behavior as workers are required to return to the office:
A newly returned employee at a financial firm who cherished the ability to independently manage her own schedule during the height of the pandemic snapped at a manager, "Lay off! You're not the boss of me." The manager replied, "Yes, actually, I am the boss of you."
Another employee at a different company complained to HR: "My manager is beyond irritating me since we are all back, especially with his awkward, daily check-ins. Also, is he really allowed to tell me to stop talking and get back to work?"
Common issues upon return to the office include flouting the dress code, not following the workplace's regular hours of operation, and not complying with the safety protocols for vaccinated versus unvaccinated employees, said Ashley Cuttino, an attorney with Ogletree Deakins in Greenville, S.C.
Ford recommended following a progressive disciplinary policy to handle employee insubordination.
One challenge is that some managers are burned out, Weiss added. A division leader at a health care company shared before his reorientation training, "I've got this whole new office-protocols checklist I need to memorize, … not to mention all these employees splitting work time between here and who knows where, … a bunch of new targets to meet, … and my own personal COVID worries. Suddenly, I'm also dealing with overly excited staff acting like teens at their first frat party. It's all a bit much."
As always, if you are facing HR questions or need assistance navigating this return to work post-pandemic, contact ManagedPAY for HR advice and guidance!
reprinted with permission from SHRM 07.2021