Responding Prudently After a Workplace Shooting
January 13, 2023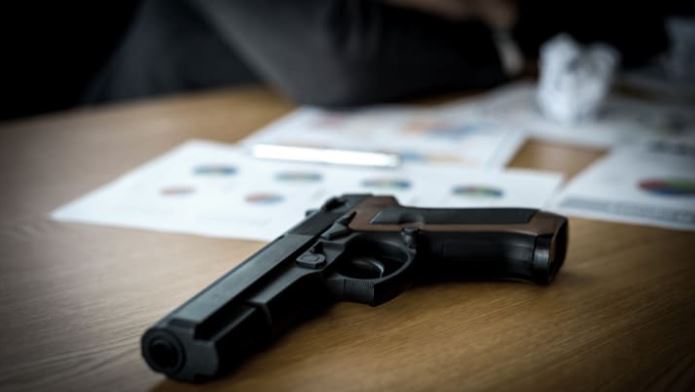 As workplace shootings become more common throughout the U.S., HR and corporate leaders may feel unsure of the best way to react and communicate afterward, particularly if the violence occurred on their premises and someone was injured. Most likely, the event was chaotic, disruptive, traumatic and frightening for many workers. It may take some time to recover from the damage done to employee morale and to the physical building and business operations.
Since 2009, there have been 289 mass shootings in the U.S., resulting in 1,622 people killed and 1,074 people wounded, according to Everytown for Gun Safety, a gun violence prevention nonprofit organization based in New York City. Some of these shootings have occurred in the workplace. In the first week of 2023, two people were killed at a McDonalds in Searcy, Ark., and three people were shot and wounded at a Walmart in Chicago, according to the Gun Violence Archive, a nonprofit data collection group based in Washington, D.C.
Here's what you need to know about responding to a workplace shooting immediately afterward and in the weeks and months following the event.
Immediately Afterward
Providing clear and accurate communication immediately after the event is crucial. "HR is the air traffic controller after a shooting incident," said Larry Barton, a consultant who specializes in workplace violence and serves as a crisis management professor at the University of Central Florida in Orlando, Fla. "Act on verified information only and overcommunicate to avoid confusion. Avoid discussing the number of names of victims injured or killed until the police verify all facts. HR has proven to be incredibly helpful when they host a call with [workers who were at] the impacted site within 30  minutes of the shooting, and [they should] ask site/enterprise leadership to provide a five-minute briefing, preferably at the top and bottom of each hour until the situation stabilizes."
Timing is important because of the effect of social media. "Remember the Twitter factor," Barton said. "Assume your employees will share details and photos within 15 minutes, and despite company policies not to comment, people are vulnerable, scared and likely to break the rules in the midst of chaos. Thus, if you cannot get the HR message of compassion and verification of the incident, without naming anyone, out to your people within 15 minutes, you've lost the battle for communicating your concern and how people can access trauma resources." To facilitate the response, HR professionals might want to have a communication template ready to go before an incident happens.
Victims' family members will need support and will have many questions. "Assign one HR ambassador to the family of each victim," Barton said. "It's golden, personal and meaningful."
Workplace shootings often attract attention from local or national media. "Don't shield your CEO or chief procurement officer. Get them out there, acknowledging a tragedy, sharing that [the] enterprise is cooperating with law enforcement, actively engaging with victims and families, and earnestly pledging to review every aspect of the situation at the right time," Barton said.
Being silent and keeping information to yourself isn't helpful. "If you need to seek permission of legal, purchasing and assorted others to achieve the fundamentals, the press and victims will eat you alive in court. And they should. We're in our fourth decade of workplace shootings as a weekly event in the U.S."
Workers who witnessed the incident may need to take time off for therapy, doctor's visits or counseling from an employee assistance plan. Remind employees about what's available to them in the health plan and other benefits.
Longer-Term Response
Once employees and the worksite are safe and back to normal operations, the company can focus on a broader response. Analyze what can be done to prevent future incidents. Re-evaluate security measures like locks, employee access cards, lights and security cameras.
"Now, before the need, insist that your notification and surveillance systems are operational," Barton recommended. "Invite law enforcement to your sites for a no-anxiety briefing on [workplace safety] trends and what they recommend about run, hide or fight in the event that a customer, employee or former employee returns with a grievance and a weapon. Remember, our kids are receiving run, hide or fight training in the first grade. The first grade. So please don't tell me that you cannot create a nonalarmist video about being situationally aware. Do it now and invest in safety, so that your people and business recovery is accelerated."
Workplace shootings don't always come as a complete surprise. Before anything happens at the workplace, managers sometimes know a current or former employee has made threats, or a worker is dealing with a violent ex-spouse or a stalker. "Rehearse difficult conversations. Engage private security or police well in advance if an unstable or aggressive person makes a direct threat," Barton advised. "Insist that your EAP providers have specialists ready to deploy, especially to remote areas, in the event of a shooting."
Seeing a robust and meaningful response from an employer can make employees feel safer.
"The main thing employers should not do in the aftermath of a workplace shooting is nothing," said Chantell Foley, an attorney with Fisher Phillips in Louisville, Ky. "Although the number of workplace violence incidents, including active-shooter situations and unruly intruders, continues to increase, very few employers are taking actions to ensure their employees are properly trained and prepared to respond to such situations. This can be accomplished by adopting proactive strategies and tactics, such as preparation, training and periodic drills."
Legal Liability
Employers aren't always liable when a shooting happens at the workplace, but they might be, especially if the event was foreseeable. The federal Occupational Safety and Health Act requires employers to provide a workplace free of serious hazards when there is a feasible way to prevent them.
The U.S. Occupational Safety and Health Administration (OSHA) can fine employers if reasonable steps to maintain a safe workplace are not taken, Foley said. Certain industries have greater liability exposure, including late-night retailers, liquor stores, banks, hospitals and home health care workers. These industries should have a critical-incident protocol or may be required by OSHA to have an emergency action plan. An employer with such a plan "should ensure it addresses active shooter situations," she added.
reprinted with permission from SHRM 01.2023