Some States Are Pushing Back on Workplace Vaccination Mandates
October 12, 2021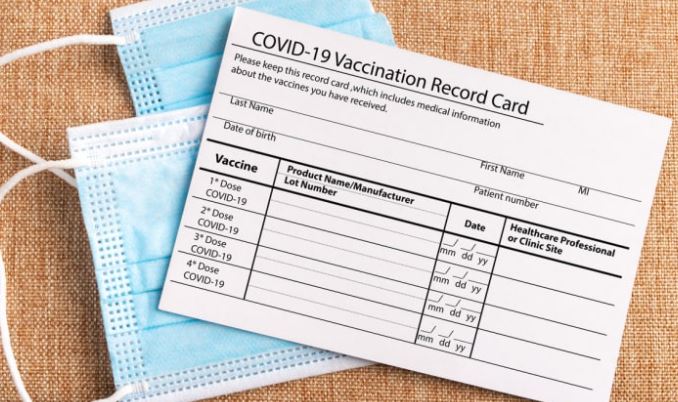 Leaders in some states are considering measures that would require employers to accept negative COVID-19 tests or proof of natural immunity as an alternative to vaccination requirements.
On Oct. 11, Texas Gov. Greg Abbott issued a broad executive order banning vaccine mandates in the state. "The COVID-19 vaccine is safe, effective, and our best defense against the virus, but should remain voluntary and never forced," Abbott said.
In some other states, bills aim to provide exceptions from federal and employer coronavirus vaccine mandates. Lawmakers in Arkansas, for example, recently sent a bill to the governor's desk that would give workers two options if they chose not to get vaccinated: submit to weekly COVID-19 testing or submit proof biannually of natural antibodies from prior infection. The bill's sponsors said, "Vaccination mandates are an overreach of authority."
The U.S. Centers for Disease Control and Prevention (CDC), however, is still urging everyone who is eligible, even people who already had the coronavirus, to get vaccinated. The Occupational Safety and Health Administration (OSHA) has also said, "Vaccination is the key element in a multi-layered approach to protect workers." According to OSHA, the coronavirus spreads mainly among unvaccinated people who are in close contact with each other, particularly when they are indoors and where ventilation is poor.
Path Out of the Pandemic
President Joe Biden announced the six-part "Path Out of the Pandemic" on Sept. 9. Among other steps, the administration is requiring most federal employees and federal contractors to get the COVID-19 vaccine. Biden's order eliminated the option for such workers to opt for regular testing instead of vaccination.
Additionally, private employers with at least 100 employees will soon be required to mandate that employees get vaccinated against the coronavirus or submit to testing. Employers are still waiting for OSHA to issue an emergency temporary standard (ETS), but the ETS will let private-sector employers allow "any workers who remain unvaccinated to produce a negative test result on at least a weekly basis before coming to work," according to the White House.
Private Employers Included in Texas Order
Abbott's executive order banning COVID-19 vaccination mandates broadly covers all entities. including private employers. "No entity in Texas can compel receipt of a COVID-19 vaccine by any individual, including an employee or a consumer, who objects to such vaccination for any reason of personal conscience, based on a religious belief, or for medical reasons, including prior recovery from COVID-19," the order states. "I hereby suspend all relevant statutes to the extent necessary to enforce this prohibition."
Legal experts predict that Abbott's order will be challenged in court and noted that judges have generally upheld vaccine mandates. (The New York Times)
State Attorneys General Issue Letter Opposing Mandate
The lead attorneys from 24 Republican-led states recently signed a letter opposing Biden's vaccination directives. Among other issues, they said the administration's policy "inexplicably fails to recognize natural immunity." Additionally, they said, "There are many less intrusive means to combat the spread of COVID-19 other than requiring vaccinations or COVID- 19 testing. The risks of COVID-19 spread also vary widely depending on the nature of the business in question, many of which can have their employees, for example, work remotely." The attorneys general said they would take legal action if the administration "does not alter its course." (U.S. News & World Report)
More State Lawmakers Consider Bills on Vaccination Alternatives
The proposed legislation in Arkansas would prohibit employers from firing workers who opt to test for COVID-19 or show proof of natural immunity and would allow workers to collect unemployment benefits if they comply with the alternatives and are fired for refusing to get vaccinated.
Ohio and Texas lawmakers are also considering proposals that would require employers to accept negative COVID-19 tests if they implement vaccination rules.
Montana prohibits employers from mandating vaccines with only emergency use authorization and prohibits employment discrimination based on vaccination status.
State laws will generally be pre-empted if they directly conflict with federal laws and regulations, but some legal gray areas will likely be decided by the courts.
Military Service Members Challenge Mandate
Although deadlines vary, most active-duty military service members must be fully vaccinated against the coronavirus by the end of the year. Two service members recently filed a lawsuit claiming that they should be exempt from the mandate because they already had COVID-19, and they are seeking to make their case a class action.
Although the Pentagon's first compliance deadline is approaching, hundreds of thousands of covered service members remain unvaccinated, according to The Washington Post.
(Military Times) and (The Washington Post)
The CDC's Stance on Natural Immunity
The CDC states that people should be vaccinated regardless of whether they have already had COVID-19. "That is because it's not certain how long someone is protected from getting sick again after recovering from COVID-19," said Emily Harbison, an attorney with Reed Smith in Houston.
So if an employer has a mandatory vaccine policy, it should require vaccines for all employees and not create an exception for those who have already had COVID-19, she said.
"According to the CDC, studies have shown that vaccination provides a strong boost in protection in people who have recovered from COVID-19," Harbison noted. "It may be that if employees are challenging the policy and asking for an exception because they have previously had COVID, the company should provide information to educate employees and raise awareness about the benefits of vaccination even to those who have already had COVID."
reprinted with permission from SHRM 10.2021