Taking Steps to Eliminate Racism in the Workplace
June 8, 2020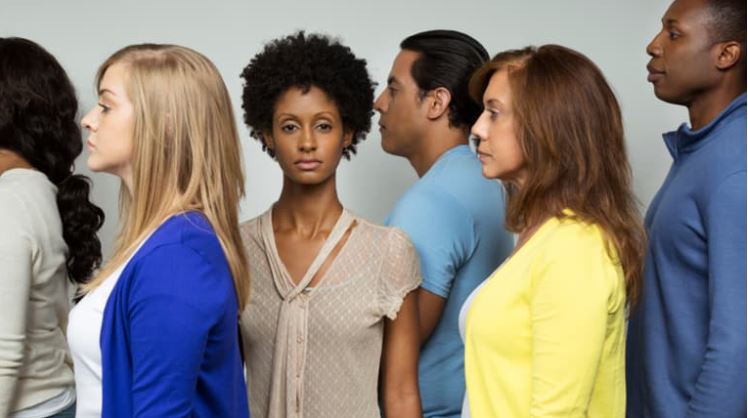 Here's a disturbing paradox in the American workplace. As organizations look to reap the benefits of a diverse, multicultural and inclusive workforce, the countervailing force of racism often undermines that effort, creating challenges that HR often is responsible for overcoming.
Binna Kandola, a British business psychologist and author of Racism at Work: The Danger of Indifference (Pearn Kandola Publishing, 2018) likens racism to a virus that lingers in organizations because people have internalized racist stereotypes.
"Unless we are prepared to have a discussion about the impact of stereotypes and how they affect decisions that are made within organizations, we are not going to make any more progress toward eradicating racism," Kandola said.
In the workplace, racism most often manifests itself through microaggressions, which are defined as indirect, subtle or even unintentional acts of discrimination against members of a marginalized group. They may take the form of stereotyping, "othering" or avoidance.
"Microaggression is the modern form of racism," said Jonathan Kanter, director of the Center for the Science of Connection in Seattle. "To reduce racism, we need to decrease microaggression."
Seemingly innocuous questions or comments, such as asking black individuals where they are from or complimenting U.S.-born Latinos on how well they speak English, are considered microaggressions.
"It's the surprise factor that makes these comments microaggressions," Kanter said. "They reveal stereotypical assumptions that [minorities] must be from some other country or may not be well-educated."
Often, an event that generates negative publicity is a signal to an organization that it has a racism problem. Starbucks faced its own public relations nightmare when two black patrons were videotaped being arrested at a store in Philadelphia, ostensibly for trespassing. Their only "crime" was sitting at a table without making a purchase while waiting for a friend.
Racial Bias Training Solutions
For Starbucks, training was part of its immediate response to the PR crisis. Within days of the incident, Starbucks announced its decision to close all of its stores for a one-day racial bias training program. The program was designed to create awareness of unconscious biases, foster empathy and build social connections. It used a seven-minute video titled "The Story of Access" that featured first-person accounts, primarily of black individuals, describing the emotional and psychological toll of dealing with racism on a daily basis. After they watched the video, managers and employees talked as a group about their experiences with racism and theories about race relations.
A handful of post-workshop interviews with Starbucks employees conducted by Time magazine revealed disparate reactions:
A white employee at a New Jersey location reported that he and his co-workers learned a lot from the training and wouldn't change anything about it.
A black barista in California initially questioned why people needed to be taught how not to be racist. However, after watching the video with her co-workers, she said that she felt comforted by the experience.
It "missed the mark" for another black employee who said it didn't teach him anything that he didn't already know.
An employee from Mexico complained of feeling excluded from the conversation because it emphasized relationships between white employees and black male customers.
Starbucks plans to integrate the program into its onboarding process for all new hires.
San Diego-based Qualcomm takes a somewhat different approach to diversity and inclusion (D&I) training. Rather than offering training specifically on unconscious bias, the company weaves D&I concepts into all leadership, management and professional development training.
"We never say the words 'diversity' and 'inclusion.' We create and implement these concepts throughout the workforce," said Chief Diversity Officer Vicki Mealer-Burke.
Creating Safe Spaces for Difficult Conversations
Organizational leaders, HR professionals and D&I advocates are encouraged to work together to create an inclusive environment where people feel safe to speak up and share their concerns.
Research by the NeuroLeadership Institute (NLI) in New York found that when team members feel safe discussing racism openly and exploring whether unconscious racial biases are negatively impacting their decisions, the conversations are likely to have a more lasting and sustainable impact.
"People often are scared to say anything because they worry that if they say anything wrong, they might get fired," said Angela Nino, an HR consultant and founder of Empathic Workplace in Chicago. "It is important to create a space where people feel safe to have honest conversations where nobody feels singled out or different."
Nino said that she has counseled white people who shrug off the whole idea of microaggressions because they haven't felt them directly.
Research from New York's Center for Talent Innovation showed that 38 percent of black professionals felt it was unacceptable to speak out at their companies about their experiences of bias. Their silence made them more vulnerable to feeling isolated and alienated and fostered greater turnover and disengagement, the research reported.
Leaders who responded to racist incidents were viewed more positively by black, white, Hispanic and Asian professionals. And the ensuing discussions between team leaders and team members led to stronger bonds and greater understanding, according to the research.
Leveling the Playing Field
Joan Williams, founding director of the Center for WorkLife Law at the University of California, recommends that organizations conduct internal research to identify areas of possible bias, determine what metrics can be used to measure change, and then make small changes (called "bias interrupters") to curb the effects of unconscious bias.
Bias interrupters are tweaks to existing business systems, such as hiring practices, performance evaluations, work assignments, promotions and compensation decisions, that stop and correct implicit workplace biases. For example: rewriting job descriptions, using software (rather than human judgment) to screen applicants, or rethinking criteria for performance evaluations.
The American Alliance of Museums in Arlington, Va., tries to eliminate bias from its screening process by asking job candidates to omit information that includes their name and the names of their schools when they submit cover letters and resumes, according to HR director Katherine McNamee, SHRM-CP. It also expanded its recruitment to include diversity-specific job boards.
To facilitate better decision-making, NLI recommends scenario ("if-then") planning around racially charged situations. Setting objective criteria for decision-making helps eliminate racial profiling and other racist behaviors. Had the Starbucks manager relied less on personal judgment and more on formal rules about when to call the police, for example, the incident could have been avoided altogether.
In her work with tech companies, Michelle Kim, co-founder of D&I workshop provider Awaken in Oakland, Calif., has found that developers and designers sometimes unwittingly introduce racial biases into their algorithms. A few years ago, Google Photos was called out publicly for auto-tagging black people in photos as "gorillas." Although the company promptly apologized and set about fixing the problem, company leaders likely also need to work on fixing the racial biases of the employees who created those algorithms in the first place, Kim said.
Know the Law
Title VII of the Civil Rights Act prohibits racial discrimination in the workplace. When employees report racial harassment or discrimination, HR is often called upon to investigate these claims in a timely, fair and impartial manner. When HR shirks that responsibility, there can be serious ramifications.
During the 18 months that Liane Hornsey worked as Uber's chief human resource officer, she led many initiatives that aimed to eliminate racial discrimination. She revamped the company's recruiting and hiring to reduce bias, ushered in a successful equal pay initiative, and hired a new chief diversity & inclusion officer. But her laxity in investigating employees' racial discrimination claims, along with questionable personal conduct, led to her resignation.
According to a Reuters report, problems surfaced when an anonymous group of employees of color charged that Hornsey mishandled their complaints of racial bias, used discriminatory language and made derogatory comments about several black executives. The matter was referred to the company's chief legal officer, who retained outside legal counsel to investigate the allegations. After the firm concluded that some of the charges were true, Hornsey resigned.
Racism is bad for business on all fronts. Not only does it place a company in legal jeopardy, but it also fosters a divisive work culture that undermines morale, teamwork and productivity. It makes it harder to recruit, engage and retain diverse talent, and it tarnishes an organization's reputation and brand.
To get the best results from a bias training effort, Kim offered the following guidelines:
Use an experienced facilitator who is comfortable managing difficult conversations and people.
Make it voluntary. People who are forced to participate can become hostile, resentful and defensive.
Set ground rules so that participants feel safe to explore uncomfortable topics.
Make learning interactive and experiential. "No one likes to sit and listen to someone blab for two hours," Kim said.
Provide practical, actionable steps that people can use to help them overcome unconscious biases.
Arrange to continue the discussion. Training is not a silver bullet; it's the beginning of an ongoing discussion.
 Reprinted by permission from SHRM: Arlene S. Hirsch is a career counselor and author with a private practice in Chicago.