The Real-World Impact of Workplace Ethics
March 1, 2022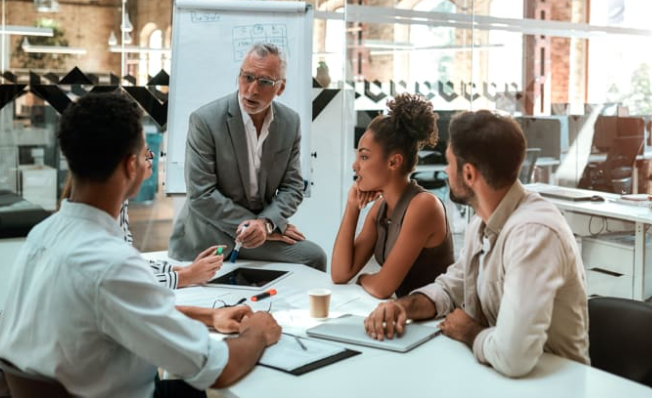 COVID-19 has forced many ethical considerations to the forefront of HR. Whether confronting issues related to vaccinations, masking, employee retention or mental health, making decisions based on ethics is a daily chore for many HR professionals. Here are four considerations worth contemplating as you prepare to address your next ethical dilemma. 
The Ends Do Not Justify the Means
The first ethical rule to consider is a twist on Machiavelli's famous saying, "The ends justify the means," meaning that no matter what needs to be said or done, nothing is more important than the end result. Clearly, the opposite should be true in corporate America: The ends should never justify the means.
"This pithy saying is well-known in corporate ethics and code of conduct circles, primarily to address shortcuts that accountants and finance professionals could potentially take to justify a certain outcome in the financial records: a big no-no per the Sarbanes-Oxley Act of 2002," said Steven Mintz, ethicist and professor emeritus at California State University, San Luis Obispo, and author of Beyond Happiness and Meaning: Transforming Your Life Through Ethical Behavior (Ethics Sage LLC, 2019). "The act holds accountants and finance professionals responsible for financial statements and internal controls. In fact, knowingly manipulating financial statements violates the integrity principle of ethical behavior and could result in a summary dismissal of employment if done knowingly and with an intent to unduly influence or manipulate financial results."
Essentially, how an organization achieves its goals is just as important as the goals themselves. This should be an easy ethical rule to follow. 
The Need for Transparency
Transparency also plays a role in ethical decision-making. Senior executives have an obligation of full transparency when striving to keep their workers safe from harm, particularly during the COVID-19 pandemic.
"Understand that decisions made both individually and organizationally have real-world impact on your employees and their families and, as such, are worthy considerations in a time marked by the extremes of outright panic and virus apathy," Mintz said. "Make no mistake, however, that workers and their families remain concerned, if not downright scared, of further virus mutations that may come their way, potentially combining the worst of the alpha, delta and omicron variants."
Transparency is critical no matter what issues a company faces, said Richard Shell, a professor of legal studies, business ethics and management at the University of Pennsylvania's Wharton School of Business.
"Workplace cultures that promote ethics revolve around transparency; every values-based organization relies on practices that emphasize disclosure and review to resolve ethical challenges," said Shell, author of The Conscience Code: Lead with Your Values, Advance Your Career (HarperCollins Leadership, 2021). "Ethical quandaries are solved as a team sport in healthy workplace cultures."
For example, he explained, if corporate leaders opt not to disclose positive coronavirus cases where employees were active at work during the contamination stage, positive asymptomatic workers could potentially transmit the virus to family members. The leadership's logic? "Let's not worry anyone." And on a potentially more deliberate level, "What they don't know won't hurt them," Shell said. Such lapses in ethical decision-making could have a tremendous impact not only on employees' health, but also on their decision to seek employment elsewhere. After all, think of the message that employees may be hearing: "We want you here at work, but we're not going out of our way to make it safe for you to be here, despite a global pandemic that has killed hundreds of thousands worldwide."
One of the clearest reasons why workers have left and continue to leave companies is due to the mishandling of the pandemic, Shell said, and this example rises to the top of the list as a significant moral transgression for not appearing to care about employees' health and well-being.
Environmental Sustainability and Corporate Social Responsibility
What about the moral needs of your workforce? How can you address their problems, wants and needs? Millennials and members of Generation Z currently make up about half of the U.S. workforce, and their numbers are growing exponentially. They are the most studied generational cohorts in world history, and we know what they want: diversity, equity and inclusion; corporate social responsibility; career and professional development; and trust in senior leadership.
What exactly is your organization doing to help the local community? How has your company stepped up to the demands of the day and helped employees live safer lives? Have you developed incentives to promulgate behaviors that help employees and their families? Have you educated people to the degree necessary to help them make informed decisions? Equally important, have you shared wisdom and attempted to calm the room and drown out so much of the noise coming at your workers from so many different sources—cable TV, the Internet, social media and the like? If so, have you highlighted and publicized your efforts so your workers and key stakeholders understand your core values and your attempts at making their lives safer? If not, there might have been a missed opportunity to demonstrate your moral and ethical leadership that may now be worth readdressing. 
Ethics and the Future of Work
We're on the precipice of what may be the most important chapter of our lifetimes as we re-enter the workplace and begin resuming normal activities post-pandemic. Opportunities to reshape our culture and norms have never been more prevalent, all surrounding the fundamental question of what will work look and feel like once we fully return? "We know that workers want a greater sense of work/life equilibrium; that caregivers need greater support; that gender parity needs to be addressed, both in terms of compensation and promotional opportunities; and that wellness issues deserve greater resources," Shell said. "In the context of a pandemic, time is required to consider the impact of choices on people's lives—whether considering individual versus company/societal rights, or risks from vaccines versus risks from viruses—yet time is the one resource that pandemics don't allow.
"It's this compressed disruption that leaves us building the plane while flying it, balancing conflicting messages from scientists and politicians. That, in turn, creates polarized responses ranging from rage to apathy that leave us disengaged. However you feel about the current state of pandemic affairs, one thing's for sure: COVID has raised the stakes for all of us to make ethical thinking and discussions a high priority."
Some ethical best practices worth considering:
Err on the side of over communicating and come from transparency.
Make known to your key stakeholders your efforts at addressing the pandemic and your organization's role in bettering the local community.
Remember the golden rule: What you want for yourself, give to another.
Such moral lessons will find a welcome home among your employees, and the practical benefits of employee retention and engagement will help you weather this storm and any others that come your way.
reprinted with permission from SHRM 03.2022