Time to Review COVID-19 Vaccination-or-Testing ETS Compliance Steps
January 5, 2022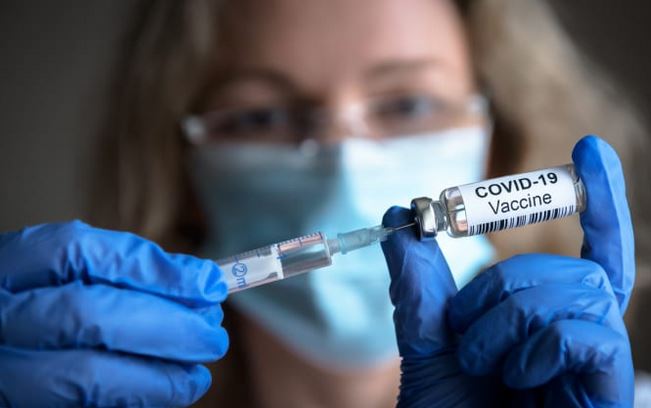 Now that the emergency temporary standard (ETS) has been revived by a 6th U.S. Circuit Court of Appeals panel, employers should re-familiarize themselves with the standard's requirements. Here are some of the main provisions employers should once again prepare to fulfill, barring Supreme Court action blocking the directive.
According to Scott Hecker, an attorney with Seyfarth in Washington, D.C., the Occupational Safety and Health Administration (OSHA) has effectively reset the compliance deadlines for the vaccine-or-testing requirements, which apply to employers with at least 100 employees company-wide, to the following dates:
All requirements except the testing will be enforced by OSHA as of Jan. 10, 2022 (originally Dec. 6, 2021).
OSHA will start enforcing the testing requirements as of Feb. 9 (originally Jan. 4, 2022).
"With the intervening holidays, that still does not give employers much time," said Robin Shea, an attorney with Constangy, Brooks, Smith & Prophete in Winston-Salem, N.C. She noted that with an appeal of the 6th Circuit decision before the Supreme Court, judicial challenges of the ETS aren't over. "Once the Supreme Court decides the matter—or refuses to decide, which would leave the 6th Circuit decision in place—we will at least have closure," she said.
Nonetheless, Eric Hobbs, an attorney with Ogletree Deakins in Milwaukee, said, the case still might be reheard by the full 6th Circuit, rather than just a panel, and the appeals court "as a whole might rule very differently."
Since the Supreme Court has requested that the Biden administration respond to the requests for a stay of the OSHA mandate by Dec. 30, a ruling from the high court is not anticipated before then, said Jonathan Wetchler, an attorney with Duane Morris in Philadelphia.
Emily Litzinger, an attorney with Fisher Phillips in Louisville, Ky., said, "It is yet to be known whether another stay of the ETS is on the horizon, but in the meantime, it is important for employers to continue to prepare for whatever may come out of the litigation."
January Deadline
Under the ETS, an employer must complete the following actions by Jan. 10, according to Amanda Sonneborn, an attorney with King & Spalding in Chicago:
Establish a COVID-19 mandatory vaccination policy with exceptions for religious or disability-related accommodations, or a vaccine-or-testing policy.
Determine the vaccination status of each employee, obtain acceptable proof of vaccination, and maintain a list of employees and their vaccination status. The ETS also requires employers to retain records of each employee's vaccination status, preserving acceptable proof of vaccination for each employee as medical records for as long as the standard is in effect. "Employers will need to communicate with employees, if they have not already done so, about when and how to notify the employer of their vaccination status and the requisite documentation of vaccination," Wetchler said. "This may help employers determine whether they will require vaccination or will allow employees to be tested instead."
Establish a policy to support employee vaccinations by providing employees reasonable time, including up to four hours of paid time off, to receive each primary vaccination dose, and reasonable time and paid sick leave to recover from any side effects. A primary vaccination dose does not refer to a booster shot.
Require employees to promptly provide notice of a positive COVID-19 test or diagnosis.
Remove any employee who received a positive COVID-19 test or diagnosis, and keep that employee out of the workplace until the individual meets criteria for returning to work.
Ensure that all unvaccinated employees begin wearing face masks when indoors or when occupying a vehicle with another person for work purposes. "Employers need to be prepared to address employee resistance to wearing masks. [Mask-wearing] is required if an employee chooses to undergo weekly testing rather than be vaccinated," said Marjory Robertson, assistant vice president and senior counsel with Sun Life in Wellesley Hills, Mass.
Provide each employee with information, in a language and at a literacy level the worker understands, about the requirements of the ETS and workplace policies and procedures established to implement the ETS.
Start reporting work-related COVID-19 fatalities to OSHA within eight hours of the fatality and work-related COVID-19 in-patient hospitalizations within 24 hours of the hospitalization.
Make sure each employee, and anyone having their written authorized consent, has access to their COVID-19 vaccine documentation and COVID-19 test results. Employers are also required to make available to an employee, employee representative or OSHA the total number of fully vaccinated employees and number of employees at a workplace.
February Deadline
"Employers who are going to allow weekly testing will need to determine whether they can supervise the testing in-house or whether they need to use a vendor," Shea said. "If they prefer to use a vendor for testing, they'll need to select a vendor and budget for that expense." But, she added, they shouldn't sign any contracts with vendors until it is certain that the ETS will take effect.
They will "need to decide whether they are going to pay for the weekly testing—not required, but recommended—or whether they are going to require the employees to pay for it," Shea said.
Employers also should decide whether they will pay employees for the time spent being tested each week. "At this point, it isn't clear whether that would be required, but we would recommend treating testing time as time worked for wage and hour purposes," she said.
Employers Are Feeling 'Whiplash'
"Many employers are feeling a combination of whiplash and organizational fatigue between reconciling their own, private mandates, while tracking the battle in the courts over the government mandates, which remain unsettled, pending the final word of the Supreme Court," said Ian Carleton Schaefer, an attorney with Loeb & Loeb in New York City. "Add to this the complication of the omicron spread and the question of whether to require a booster to become fully vaccinated, and you have a landscape that continues to become increasingly complex."
OSHA has taken the position that the ETS pre-empts state laws that prohibit employer vaccination requirements. "It remains to be seen whether the OSHA ETS is enforceable and, if it is, if the courts agree with OSHA's pre-emption argument," Robertson said.
Erin McLaughlin, an attorney with Buchanan, Ingersoll & Rooney in Newark, N.J., and Pittsburgh, said, "If employers' recruitment and retention are being negatively impacted by the COVID-19 vaccine-or-testing requirements, they may want to be prepared to revoke the policy if the mandate is halted again."
reposted with permission from SHRM 01.2022