US House of Representatives Passes the PRO Act
March 10, 2021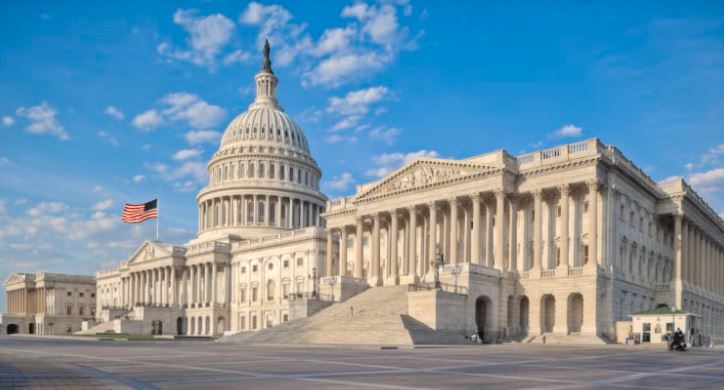 On March 9, the U.S. House of Representatives voted 225-206 to pass H.R. 842, the Protecting the Right to Organize (PRO) Act. If enacted into law, the bill would be the most expansive labor relations legislation since the National Labor Relations Act (NLRA) of 1935.
The legislation would, among other provisions:
Weaken right-to-work laws in 28 states by permitting unions to require workers at unionized companies to pay dues. Currently, employees in right-to-work states may choose not to pay union dues.
Greatly expand the definition of "employee" and almost expunge the concept of independent contractor.
Make it easier to establish that two or more employers are joint employers.
Prohibit class-action waivers in arbitration.
Expand damages under the NLRA.
On March 8, the Society for Human Resource Management (SHRM) wrote House Speaker Nancy Pelosi, D-Calif., and House Minority Leader Kevin McCarthy, R-Calif., a letter expressing concern over PRO Act provisions that would:
Violate employee privacy. The bill would violate employee privacy by denying employees the ability to choose how the union communicates with them. The legislation requires the disclosure of employees' home addresses, work locations, shifts, job classifications, and, if available, cellphone and landline numbers along with work and personal e-mail addresses—personally identifiable information that deserves the utmost protection
Revoke attorney-client privilege. The bill would amend the Labor-Management Reporting and Disclosure Act to require employers and their advisors to file public reports with the Department of Labor disclosing any arrangement that indirectly persuades employees regarding union organizing or collective bargaining. This provision improperly revokes attorney-client privilege, discouraging employers from seeking legal advice, a concept that was barred from going into effect under the Obama administration's so-called persuader rule.
Shorten union election time frames. The bill would require employers to provide the list of employees eligible to be organized in a labor union within two days of when a union petition has been filed. This time frame is inadequate for employers and increases their liability for an unfair labor practice if the information is inaccurate, SHRM noted.
"SHRM strongly supports policies that protect and ensure employers and employees are equally represented at the bargaining table," SHRM wrote. "Because H.R. 842 would create an imbalance in labor-market relations, SHRM urges you to oppose H.R. 842."
At a press conference on March 9, AFL-CIO President Richard Trumka called for enactment of the PRO Act, saying it would "end the worst practices of employers," such as permanent replacements during strikes and captive audience meetings trying to dissuade workers from organizing. He also said it would upend right-to-work laws. He promised "continued pressure on the Senate to act on the bill," adding that "corporations are too strong and workers aren't strong enough."
We've gathered articles on the legislation from SHRM Online and other trusted media outlets.
House Passed Bill Last Year
The U.S. House of Representatives passed the PRO Act last year, but no action was taken in the Senate. Under the PRO Act, if a union loses a secret-ballot election, it could file an unfair labor practice charge challenging the results. Then, if the employer couldn't prove that the alleged unfair labor practice did not affect the election results and there is card check (a majority of signatures on union authorization cards), the union would be automatically certified to represent the workers, even though the union lost the election.
Legislation Again Faces Challenges in Senate
The legislation again is unlikely to pass in the Senate, given the lack of Republican support for it. Although Democrats narrowly control the Senate with Vice President Kamala Harris having the tie-breaking vote between the 50 Democrats and 50 Republicans, there likely won't be enough votes to overcome a filibuster.  (NPR)
Bill's Provisions on Permanent Replacement
The PRO Act would prevent employers from permanently replacing strikers in economic strikes. Employers already are prohibited from permanently replacing striking workers in unfair labor practices strikes.
Independent Contractor Status
Sometimes companies misclassify employees as independent contractors. But true independent contractors don't generally want to be considered employees. They have many clients and prefer the flexibility and freedom of independent contractor status. (Forbes)
'Legislative Grab Bag'
Proponents of the PRO Act say it will strengthen employees' rights and help employees secure better wages and working conditions, including safer workplaces. Opponents of the bill say it would hurt small businesses and make employers vulnerable to legal action. "The PRO Act is a legislative grab bag of virtually every modification to the NLRA that organized labor has sought for decades," said Brian Hayes, an attorney with Ogletree Deakins in Washington, D.C., and a former National Labor Relations Board member.
reprinted with permission from SHRM 03.2021