What Can Businesses Do to Help Eradicate Racism?
June 30, 2020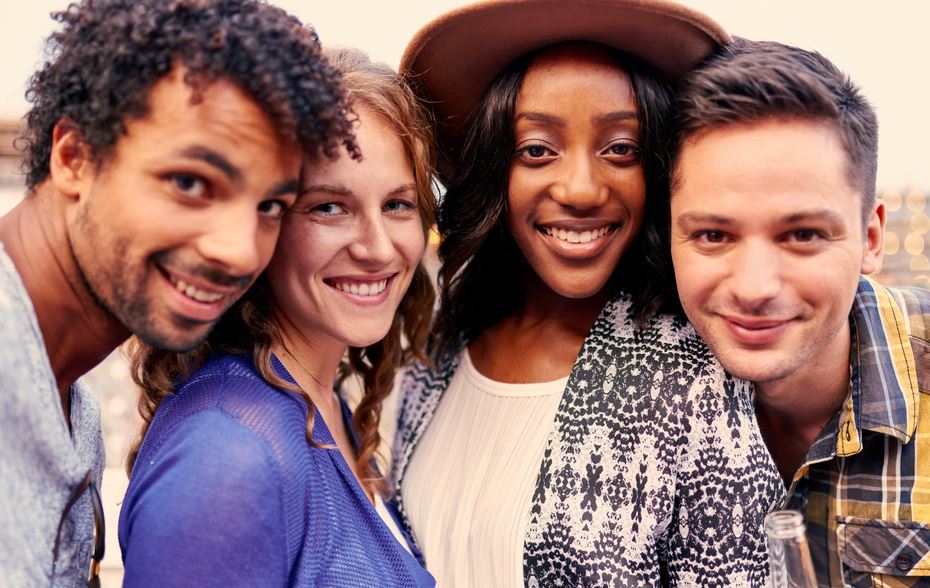 R
ecent events
have brought the issue of racism to the forefront. Regardless of your race, religion, gender, sexual orientation or political affiliation, you've likely felt a range of emotions — anger, frustration, fear, helplessness — over the recent deaths of unarmed African Americans and the violence that has ensued during protests across the country.
Fortunately, business owners are in a unique position to make a real, tangible difference in the fight against racial inequities, harassment and discrimination. The following best practices — organized in an easy-to-remember acronym — can help your organization become more intentional in its approach to promoting diversity in the workplace.
Awareness
The first step to solving a problem is admitting that a problem exists. That's why management needs to open the lines of communication in your workplace to discuss racism.
For example, your president or CEO might send out an email or conduct a company-wide meeting that explains his or her commitment to workplace diversity. Likewise, formal training can help educate workers about diversity-and-inclusion issues and how diversity can be a valuable asset. Consider creating a diversity-and-inclusion task force that will meet on a regular basis to build on the momentum gained from meetings and training programs.
Reporting hotlines can also help create awareness. In some cases, management may be blind to harassment and discrimination that's happening on the front lines by co-workers, mid level managers, suppliers, vendors, and customers. Remember, some forms of harassment and discrimination can be subtle. Frank insights from rank-and-file employees, customers and suppliers/vendors can be eye-opening! Discussions about real-life incidents can lead to awareness and much needed change.
Empowerment
Organize your project teams to include people from a broad range of backgrounds so they all have a voice. Diversity is a strength that leads to better-informed decisions and team members who feel valued and respected. If your company has a board of directors, consider bringing on new members who can offer fresh perspectives. Ask your organization and teams, whose voice gets heard? Is it down to a select few?
Businesses should update human resource practices (if they haven't already) to focus on diversity when hiring and promoting workers. This may mean organizations look at hiring more globally and more holistically and seeking candidates from outside the immediate geographic area.  Providing training and tuition reimbursement to existing employees is also a great way to enhance our teams, skills and bridge gaps that may exclude someone from advancing within their organization.
Investment
Statistics on Racial Inequities
The following government statistics highlight glaring economic disparities based on race:
Median assets. The median value of assets owned by non-Hispanic white households ($143,600) is more than 11 times greater than it is for African Americans ($12,920) and roughly seven times greater than for Hispanics ($21,420), according to the latest detailed statistics from the U.S. Census Bureau. In general, the two biggest contributors to median asset values are home equity and retirement accounts.
Home ownership. People of color are less likely to own a home — and more likely to rent — than white Americans. The Census Bureau estimates that 71% of white households had home equity, while only 42% of African American and 48% of Hispanic households reported home equity as an asset.
Retirement savings. White households are more likely to participate in retirement plans — including IRAs, Keoghs, 401(k) accounts and thrift savings plans — than African American and Hispanic households. Roughly 60% of white households have retirement savings, compared to 37% of African American and 36% of Hispanic households, according to the latest detailed statistics from the Census Bureau.
Pay rates. In the first quarter of 2020, the median weekly earnings for white workers 25 and older was $1,023, compared to $811 for African American workers and $759 for Hispanic workers, according to the U.S. Bureau of Labor Statistics.
Unemployment rates. In May 2020, the overall unemployment rate was 13.3%, according to the Bureau of Labor Statistics. When broken down by race, 12.4% of white people were unemployed, compared to 16.8% of African American workers and 17.6% of Hispanic workers. Workers of color have been disproportionately affected by temporary shutdowns due to the COVID-19 crisis.
QOZ residents. Roughly 31.5 million Americans live in qualified opportunity zones (QOZs) in the 50 states. More than half (57%) of QOZ residents are people of color, compared to 39% of the national population. African Americans constitute nearly twice as large a share of the QOZ population (23%) as they do the country as a whole (12%). The median family income in the average QOZ is $47,316, compared to $73,965 nationally. Moreover, only 46% of QOZ residents own a home, compared to 64% nationwide. These statistics are based on U.S. Census data analyzed by the bipartisan public policy organization Economic Innovation Group (EIG) in January 2020.
WOTC-qualifying employees. QOZ residents are one group that's targeted by the Work Opportunity Tax Credit. (See main article.) However, workers of color also tend to be overrepresented in certain other groups targeted by this tax credit. For example, African Americans represent 12% of the national population, but they receive 31% of Temporary Assistance for Needy Families (TANF) benefits and 25% of food stamps, according to data from the U.S. Department of Health & Human Services and U.S. Department of Agriculture. Likewise, Hispanic Americans represent 18% of the national population, but they receive 32% of TANF benefits.
Wealth, income and employment statistics vary based on geographic location and occupation. Contact your financial and payroll advisor for more information on pay rates and other economic statistics that may be relevant to your business.
Today, there are many successful people of color who serve as role models for the next generation. But people of color(s) still make up a disproportionate percentage of economically distressed communities in the United States. (See "Statistics on Racial Inequities" at right.) People who are born in distressed communities often have limited educational and vocational opportunities that enable upward economic mobility. Your business can help combat this situation by investing in these communities and the people who live there.
For example, have you considered moving to or opening a location in an economically distressed community? This may help lower your monthly operating costs, provide a pool of eligible workers, and offer tax-saving opportunities if the community is considered a qualified opportunity zone (QOZ). There are currently more than 8,700 communities in all 50 states, five U.S. territories and Washington, D.C., that have been designated as QOZs. The zones are designed to spur economic development and job creation in distressed communities.
Investors can form private investment vehicles, known as qualified opportunity funds (QOFs), for funding development and redevelopment projects in QOZs. The tax code provides temporary deferral of inclusion in gross income for capital gains reinvested in a QOF and the permanent exclusion of capital gains from the sale or exchange of an investment in the QOF.
Hiring workers from certain target groups may qualify your business for the Work Opportunity Tax Credit (WOTC). This tax break was extended through 2020 by the Taxpayer Certainty and Disaster Tax Relief Act.
Groups targeted by the WOTC credit include:
Long-term family assistance recipients,
Qualified recipients of Temporary Assistance for Needy Families (TANF),
Designated community residents who live in empowerment zones or rural renewal counties,
Vocational rehabilitation referrals for individuals who suffer from an employment handicap resulting from a physical or mental handicap,
Supplemental Nutrition Assistance Program (food stamp) benefits recipients,
Supplemental Security Income benefits recipients, and
To qualify for the WOTC, a summer youth employee must be 16 or 17 and reside in an empowerment zone or enterprise community. This credit is equal to 40% of the first-year wages of $3,000 earned from May 1 through September 15, up to a maximum of $1,200 for someone working at least 400 hours.
Your business also can consider working with local high schools and community colleges to offer internships and apprenticeships to youth from economically distressed communities. These programs can expose highly motivated young people to job experience and training to help them succeed as adults.
Opportunity
Have you conducted a formal compensation study to look for racial pay gaps in your workplace? Workers should generally be paid the same amount for performing the same (or similar) job functions, though some differences may be due to seniority, exceptional performance, job experience or education level. If you discover pay gaps based solely on race, create a plan to shore them up.
Also look at the benefits your company offers its workers. Providing all employees with access to health care and retirement benefits — and encouraging them to participate in those programs with matching provisions and educational workshops — can help combat racial disparities.
Above all, your company should strive to be a place where people of all backgrounds feel welcome, safe and valued. Celebrate success stories in your company's internal communications and social media posts. This can have a snowball effect by engendering employee loyalty, reducing turnover and building long-term value.
Unity
Your organization's tone starts at the top and filters down the ranks. Consider revising your company's mission statement and goals to cover diversity-and-inclusion issues. Choose supply chain partners — suppliers, contractors, and customers — who share your vision. Boast about your diversity-and-inclusion practices at industry workshops, trade shows and community events and in your sustainability report, if your company publishes one.
Encourage workers to follow your lead. Support volunteerism and other charitable activities among workers that will help reduce racial inequalities and discrimination. Match your employees' charitable contributions.
We're in this Together
Confronting racism is part of corporate social responsibility. Though change won't happen overnight, it's a good time to make positive changes in your workplace. Small changes will make a difference over time.
ManagedPAY is committed to helping your business do its part to help eradicate racism in the workplace. Contact us to discuss ways to update your diversity-and-inclusion practices, annual training and refresher courses, refresh your hiring practices and provide opportunities and training that will help people help themselves.
Reprinted in part with permission from Thomson Reuters