When Is an Immediate Firing Justified?
October 28, 2022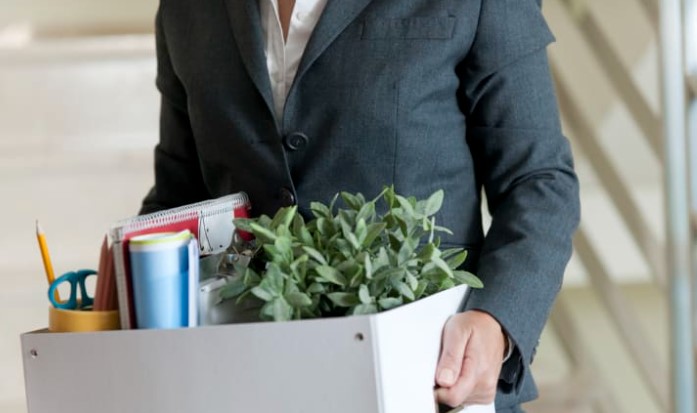 While grounds for immediate dismal vary from employer to employer, violations of certain policies can lead to an employee's quick exit from most companies.
"Violations of anti-discrimination, anti-harassment and anti-retaliation policies may justify immediate termination," following an investigation, said Joseph Harris, an attorney with Barton in New York City. "In addition, violations of an employer's confidentiality policy, code of conduct, conflicts-of-interest policy, workplace safety policy and workplace violence policy may also warrant immediate termination."
Violations of these policies—if sufficiently egregious—may create potentially substantial legal exposure for the employer, he noted. Such violations also may pose a risk of potentially serious physical and emotional harm to employees.
Nonetheless, Harris recommended addressing these situations on a case-by-case basis, with prompt and thorough investigations, rather than adopting blanket, zero-tolerance policies. "Although often well-intentioned, such automatic termination policies can backfire because they may discourage reporting," he said. "That can result in the underlying behavior continuing, possibly getting worse and, consequently, the risk to employers and employees increasing."
With substantiation of the conduct having occurred, some other examples of misconduct that might justify immediate termination include possession of weapons in violation of company policy, falsification or destruction of company records, use of illegal drugs while working, clear violations of the law, and a manager's retaliation against an employee who made an internal complaint, noted Marc Scheiner, an attorney with Duane Morris in Philadelphia.
Whether circumstances justify immediate termination can also depend on the specific workplace and industry, said Daniel Aquino, an attorney with McDonald Carano in Las Vegas. "Some violations are more important at some organizations than others—a careless mistake by one employee at one employer may not be of great concern; by another employee at another employer, a careless mistake could kill someone," Scheiner said.
Employers should account for regulations and standards of conduct applicable to specific professions, which may include heightened safety standards, duties of care for health care providers and licensing requirements, Aquino noted.
"Similarly, collective bargaining agreements may limit or expand the situations in which immediate termination is appropriate," he said.
Often, the employee can be suspended during the course of an investigation, which should be completed within several days after the event, according to Timothy Ford, an attorney with Einhorn, Barbarito, Frost & Botwinick PC in Denville, N.J. "Avoid termination of an employee on the spot, even if the employee has seemingly made a dischargeable offense," he said.
Progressive Discipline
"All situations are unique," Scheiner noted.
To the extent progressive discipline is fundamentally about improving employee job performance, he said that some examples where progressive discipline might be preferable to termination include:
Poor attitude.
Attendance violations.
Job performance that could be improved with additional training.
Inappropriate behavior that might have violated the company's equal employment opportunity (EEO) policy.
Not properly recording time worked.
Less serious safety infractions.
While immediate terminations for poor performance are less common, they may be warranted in extreme cases, Harris said. For example, if an employee performs job duties in a grossly negligent manner that results in damage to property, injury to co-workers or legal exposure for the employer, immediate termination may be appropriate.
Also, if a new employee's poor performance indicates that the worker lacks the basic skills or experience necessary to perform essential job functions—and perhaps also suggests that the employee falsified their credentials during the hiring process—immediate termination may be appropriate.
Avoid The 'Star Performer Defense'
A variety of factors make sense to consider, including past performance, when deciding upon potential immediate termination. "However, I would not at all endorse the so-called 'star performer defense,' " Scheiner said.
If, for example, a so-called star performer engages in harassment or retaliation that clearly violates the EEO policy, that employee isn't really a star performer, he noted. A star performer who egregiously violates the EEO policy or a safety rule or engages in workplace violence even just one time should be terminated immediately, he said.
Nonetheless, in many situations, an employee's past performance, an appreciation by the worker of the misconduct and a willingness by the employee to improve might lead a company to progressive discipline rather than immediate termination of employment, Scheiner added.
Steps to Take During Termination
Sometimes immediate termination is necessary, particularly in situations involving a risk of workplace violence, Harris noted. He said that employers should be sure that they leave themselves sufficient discretion when drafting their discipline and termination policies.
"Employment law and HR are inherently unpredictable," he said. "No matter how carefully you plan, situations will inevitably arise that will require employer flexibility and adaptability. Employers with overly rigid policies may create more problems for themselves than they solve."
Harris recommended that managers consult with HR and ask the following questions even in cases justifying immediate termination:
Have there been similar violations in the past? How have they been dealt with? How is the current situation similar or different? Are the employees similarly situated? "Without this information, the employer may be exposing itself to a discrimination claim," he said.
Has the employee recently engaged in legally protected activity? "I have dealt with a number of cases over the years where the employer terminated an employee, not realizing that only days or weeks earlier, the employee complained about harassment, discrimination, retaliation or nonpayment of wages," he said. "Even if the termination is unrelated to the protected activity, that temporal proximity is often more than enough to support a complaint that will survive a motion to dismiss."
Are enhanced security measures, such as having additional security staff ready to intervene, in place if the termination is for a reason raising the possibility of workplace violence?
Will the employee's access to all confidential information and electronic resources be cut off as soon as the termination occurs? "I have seen employers who forget this step," he said
HR guidance should not be used in place of legal guidance where necessary. At all times, if the situation requires support you can reach out to MP's HR team or your legal counsel for support. Posted 10.2022