Why 'Backdoor Layoffs' Can Easily Backfire
April 2, 2023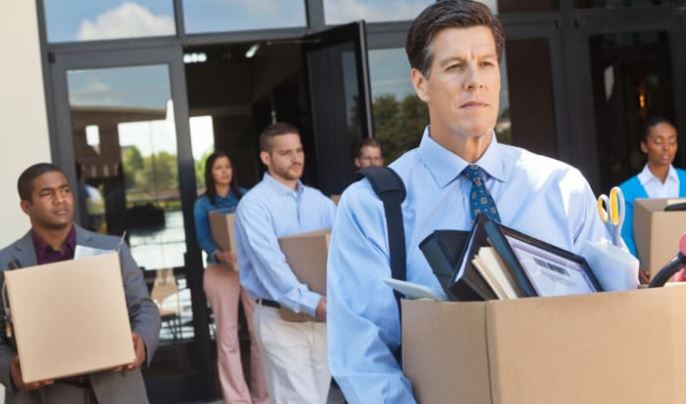 Layoffs have been dominating the news recently, with companies such as Accenture, Amazon, Meta, Google, and others announcing significant workforce cutbacks. But another trend emerging in the wake of these job cuts is "backdoor layoffs."
With backdoor layoffs, companies take actions designed to convince employees to quit before they are laid off. Examples include organizations demanding all employees return to a physical workplace, relocate to a new office location or take a pay cut. Other tactics include raising the bar on performance reviews, increasing sales quotas and changing success metrics for departments or divisions. These tactics effectively thin the workforce and help ensure that widespread layoffs may not be necessary. But are backdoor layoffs a recommended practice, or could they have a damaging impact on the employer's reputation as well as engagement and retention among workers the company doesn't want to lose?
Liabilities Are Abundant
Employees value transparency, which translates into honest and open communication from company leaders and HR. Backdoor layoffs are the exact opposite: They are seen as sneaky and deceitful.
"The term 'backdoor layoff' implies behavior that is potentially manipulative," said Robert Bird, a professor of business law and the Eversource Energy Chair in Business Ethics at the University of Connecticut. "Employees who are persistently encouraged to quit will leave with a poor view of their former employer."
Backdoor layoffs also can become a legal liability. "Such a practice also creates suspicion that the employer is acting illegally or improperly," Bird said. "A disgruntled employee strongly encouraged to quit may believe that he or she was the target of illegal discrimination and pursue costly and time-consuming legal action."
Using backdoor layoffs to reduce the workforce, whether in advance of a planned layoff or not, isn't just a practice that should be avoided, "it's downright unethical and immoral," said Paul Falcone, a Chicago-based HR consultant, bestselling author and former CHRO.
"If a company doesn't want a particular person back or wants to entice someone to leave, they could make the terms and conditions of employment pretty much unbearable to incentivize the individual to resign—for example, by mandating the employee transfer to another unit in a different state," he said. "But such practices wouldn't in any way be considered a best practice or even an ethical one."
While it's true that employers using backdoor layoffs could help their organizations save on severance packages, it can also lead to "constructive discharge" claims, where an ex-employee's attorney argues that the terms and conditions of the worker's employment were so unreasonable that any reasonable person would have resigned, Falcone said. "As such, the employee's resignation warrants the same legal damages available under wrongful termination claims," he said. "Further, if word gets out about these types of shenanigans, the culture can be irreparably damaged, making it much more difficult to hire and retain talent."
How to Handle Layoffs
If a company is forced to conduct layoffs, HR should always seek guidance from employment counsel to help them throughout the process, advised Eric Mochnacz, SHRM-SCP, director of operations at Red Clover, an HR consulting firm in Butler, N.J.
"You want to understand all laws related to layoffs," he said. "Does this employment action trigger WARN [Worker Adjustment and Retraining Notification] notices? What payroll laws do you need to be aware of? What do your separation and general releases need to look like, and are they legally compliant based on the impacted population?"
It's also critical to be empathetic to employees' situations and acknowledge their feelings and emotions, he recommended.
"The main goal of these discussions, as difficult and often necessary as they are, is the employee should always be treated with dignity and respect given the value they've brought to your company thus far," Mochnacz said.
Another important step is explaining to employees what's going on and why, Falcone said. Give them as much notice and severance as possible; assist displaced workers with unemployment insurance claims and COBRA; and, if the budget allows, engage the services of an outplacement firm to help people find new roles and transition into them, he advised.
"Most important, follow up with the [remaining] employees to ensure they understand how the exiting employees were treated with respect and aided in their transition," Falcone said. "That's how organizations heal from downsizings, and acting in a spirit of transparency and selflessness creates a greater bond of trust over time. That's how to make lemonade out of lemons."
If you're utilizing practices that could be seen as related to backdoor layoffs—but aren't—then you need to clarify that to your employees, Falcone suggested. For instance, if you want employees to return to the office because remote work has hurt productivity, explain that.
"Some CEOs legitimately believe that working 100 percent remote erodes the culture and communication among team members," Falcone said. "Most organizations that I'm aware of are 'strongly suggesting' that employees return to work on a hybrid basis, rather than making it a condition of employment that would otherwise warrant termination of employment."
Rather than using tactics that lead to a perception of backdoor layoffs, seek an ethical approach so layoffs can be conducted in a dignified manner, Bird noted.
"Most private-sector employees are governed by employment at will, which grants employers the right to discharge them for a wide range of reasons," he said. "No employee wants to be laid off, but if layoffs must happen, they should be implemented as transparently as possible, and not through a back door."
reprinted with permission from SHRM 04.2023