Why Stellar Performance Should Not Justify Toxic Behavior
July 28, 2022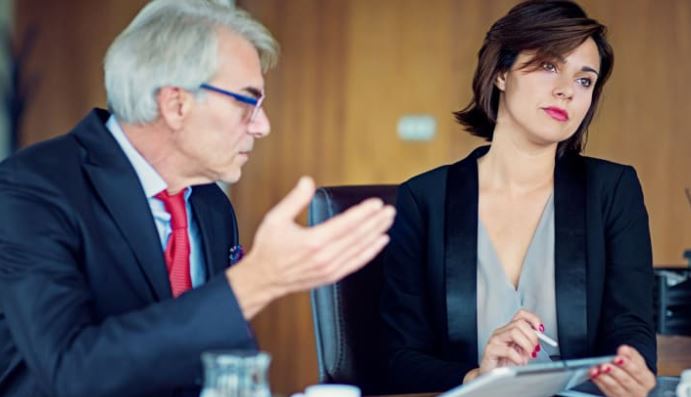 Many organizations suffer from "rebel" top producers—sales executives, senior leaders and even family members of the owner who act with impunity, assuming they can do no wrong.
Their logic typically follows a path like this: "I generate the most revenue in this branch, so they can't touch me." It likewise might sound like this: "I've been here for 30 years, and I have neckties older than many of these employees—they simply have to accommodate my personality and who I am." You might even hear, "My dad is the chief operations officer, so anyone who has a problem with me will likely need to go through him," or something similar. All of these scenarios typically land in HR's lap at some point, leaving HR with conflicts of interest, entitlement mentalities and bullying behaviors to sort out.
How do you get out in front of performers who may function as the rainmakers of your organization, feel entitled to their toxic behaviors or otherwise act under some sort of protection—whether real or perceived—in order to get them back on track?  The key lies in holding them accountable in a way that appeals to their career interests and doesn't make you the bad guy.
Performance-Conduct Circle
"A key challenge for what can be called a 'rebel producer syndrome' lies in the fact that top sales producers often fail to see the two halves of the circle that they're responsible for: their performance and conduct," said Jeff Nowak, a management-side employment attorney with Littler LLC in Chicago. "Top producers often leave a sales branch stranded, for example, if all other salespeople around them turn over quickly due to that individual's toxic behavior. The branch will never make much more than the rebel producer's monthly billing, and the branch likewise suffers from a single-point-of-failure risk should that individual ever leave."
The solution: Meet with the individual one-on-one. Explain that you want to hold a career and executive coaching discussion about longer-term career goals. Early in the conversation, explain that you have some ideas that might otherwise have missed awareness that you're happy to share for the benefit of the employee and the branch. At that point, you can draw a circle on a piece of paper or on the back of a napkin and place a line through the middle, cutting the circle in half. Write the word "Performance" in the top half of the circle and "Conduct" (or "Behavior") in the bottom half of the circle. Explain that the employee, like everyone else, is responsible for both halves. Your conversation might sound like this:
"Victoria, all of us—myself included—are responsible for both our performance as well as our behavior. It's two halves of the same whole. In the top half of the circle, you're knocking it out of the park. You consistently pull in 70 percent of our branch's revenue and you're one of the top producers in our region, which is very impressive and something I know you want to continue excelling at. But you're likewise responsible for the bottom half of the circle—your conduct and behavior. That includes creating a friendly and inclusive work environment where others seek out your help and advice and where you serve as a role model. That's where you're not meeting expectations in my opinion, and failing half a circle means the whole circle isn't meeting overall expectations. How do you feel you're performing, behavior-wise, in the bottom half of that circle right now?"
Some interesting dialogue may ensue at this point, so simply listen to the individual's self-assessment and level of personal awareness before responding.
Perception Management
"In situations like these, you might find that employees asked to self-assess in terms of their conduct or behavior … feel the need to justify their behaviors or make excuses based on others' shortcomings," said Bethany Ellis, chief people officer of CreatorIQ in Los Angeles. "That's where you have an opportunity to step in and help them raise their self-awareness." The conversation might continue like this:
"Victoria, I hear what you're saying, but allow me to share what things look like from my vantage point. I sometimes see you appearing to diminish others, making remarks about their lack of productivity, or saying that they are leaving you with all the 'heavy lifting' to make the branch's monthly sales numbers. Can you recall ever making comments along those lines?"

("Yes, but …")

"OK, there's no need to justify anything. I'm just trying to raise your awareness. But here's the catch: I have to hold you accountable for your own perception management just like I do my own and every other member of the branch. That's where there may be a disconnect from time to time: What you're telling me doesn't jive with the perception you're creating in others' eyes. How do you feel you might strengthen that perception relative to your level of leadership, communication style and willingness to serve as a mentor and coach to foster others' performance and achievement levels?"
Note the use of phrases like "sometimes" or "from time to time." You're much better off using that kind of limited language than by employing extreme adverbs like "always" and "never," which often are exaggerated, frustrate the recipient of your message and trigger defensiveness.
You can also expect a response like "It's not my job to motivate others" at this point in the conversation.
Longer-Term Career Appeal
You then have an opportunity to move into the closing of your argument:
"I don't quite see it that way. If you can become as strong in the bottom half of the circle (conduct) as you are in the top half (performance), then the sky's your limit. Yes, you're the top producer in the branch, but that may not be your ultimate goal. For example, I often wonder how I can help you advance to a branch manager role. What about regional or even general manager responsibilities—when working with people with your level of talent, I often ask myself how I can help top producers excel to reach those levels of career progression. You certainly can get there based on your sales numbers, but that's not going to be enough: You also have to be able to build strong teams, turn around flagging units and build a great reputation as a leader and communicator.

"In short, what got you here won't get you there. As you progress through your career, you can succeed best and quickest by helping others to succeed. Your success is measured through people, not despite them. Your skills in the areas of leadership, communication and team building prepare you to take on greater responsibilities with bigger teams in larger leagues.

"I'd like to be the one to help you get there. I want to be the career mentor and coach to make it safe for you to learn how to do this the right way, right here and now, while I'm here to have your back. I'd like to be your sponsor and mentor, but it's going to take a significant turnaround in terms of how you've been approaching others. Are you up for the challenge? Are you ready to reinvent yourself? I'd like you to give that some thought and come back to me over the next week so we can discuss this further."
"Appealing to a top producer's career interests and personal growth strategy is likely to yield the greatest results, because once the recipient of your message can funnel your communication through his or her personal interests, the acceptance of your message skyrockets," Ellis said.
Novak added that there's a legal motivation to this approach, as well. "You'll have made an excellent record in terms of inviting the employee to turn around problematic and toxic behavior: If you move later to progressive disciplinary action, you can document the date and time of this meeting as your initial attempt at notifying the individual of the problematic conduct."
Voila—a win-win situation in which the employee is encouraged to turn around toxic behavior for his or her own benefit while minimizing liability to your organization, potentially via progressive discipline.
It will always be a challenge to gain buy-in when trying to convince top producers to change their approach to peer or subordinate communications. However, it's the right thing to do for morale, for the top producer's own good and for the organization as a whole. Maximize the chances of engagement and turnaround by convincing employees that you're the right coach at the right time to help them scale their achievements according to their own self-interests.
reprinted with permission from SHRM 07.2022