Workers' Compensation Fraud Comes in Many Forms
September 3, 2022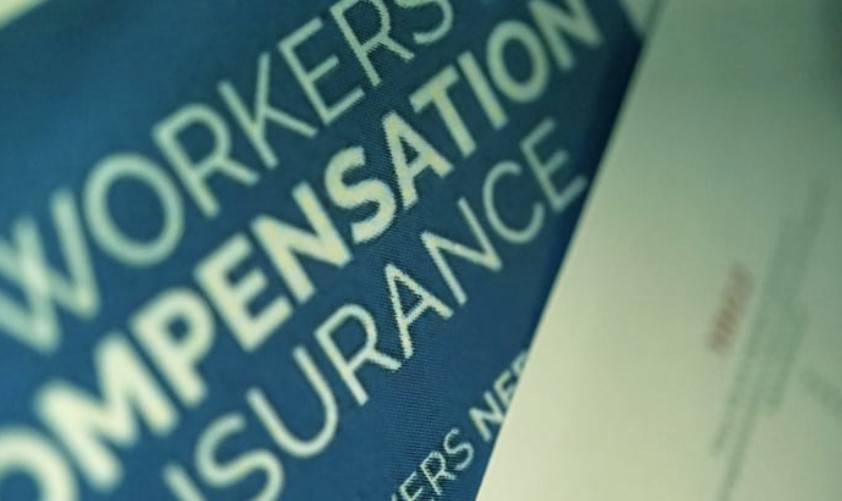 Workers' compensation fraud can be committed by an employee, an insurance carrier or an employer. Here are recommendations on how to respond to suspicions of fraud by an employee and an overview of other types of fraud.
Common Types of Fraud
Fraud is an intentional act resulting in benefits to a person or entity not entitled to receive those benefits. The most common type of fraud by employees occurs when they are receiving workers' compensation benefits and working at the same time, said Beth Weeden, an attorney with Perez Morris in Columbus, Ohio.
"Generally, employers find this type of fraud from anonymous tips or from a WebTAP or surveillance efforts that reveal activities that constitute fraud," Weeden said.
Thea Nanton-Persaud, an attorney with Swift Currie in Atlanta, said other common types of fraud include:
Staged accidents or injuries.
Lying under oath.
Exaggerated injuries.
Identity theft.
There's a two-prong consideration as to whether an employee has committed fraud, noted Joshua Higgins, an attorney with Kelley Kronenberg in Fort Lauderdale, Fla.:
Did the worker knowingly make a false or misleading oral or written statement?
Was this done for the purpose of securing workers' compensation benefits?
"It is the second part of this analysis that is most commonly litigated, as proving that the worker had the requisite intent can be a challenging endeavor," he said.
"Even claims that start out as valid claims can turn fraudulent at some time," Weeden said. "Listen to and follow up on anonymous tips regarding potential fraud. Follow your gut when it comes to reading through medical records and reviewing physical restrictions for an individual who appears to be doing more according to their Facebook page than what their doctor recommends."
Some red flags for spotting fraud by claimants, she said, are when individuals:
Have limited availability for appointments.
Engage in activities inconsistent with the limitations they have due to their injuries when they are on disability compensation.
Injure themselves outside work and then fabricate an injury the next day at the workplace.
Investigations
If an employer suspects fraud, it should conduct a thorough investigation early on, Nanton-Persaud said. "It is easier to develop evidence at the time the incident occurs rather than later down the road when key evidence or witnesses may no longer be available."
Appropriately addressing fraudulent claims, when they are discovered, can deter others by making them aware that such claims won't be tolerated and that they could be subject to heavy fines and possible imprisonment, she added.
When investigating suspected fraud, Joseph Vaughan, an attorney with Vaughan Baio & Partners in Philadelphia, said employers should ensure that they:
Report in a timely fashion allegations of suspected nondisclosed return to work or allegations that a claimant is exceeding their medical limitations.
Preserve any publicly accessible social media posts they have discovered or that have been brought to the employer's attention.
Obtain written statements from whomever is reporting the suspected fraud.
Obtain signed statements from the employee.
Use state-specific forms that are designed to identify fraud.
Obtain all necessary medical releases, and investigate all prior conditions.
Evaluate whether to enlist surveillance, background checks, employment checks or social media checks.
Employers should gather evidence without making accusations along the way, recommended Andrea Weaver, an attorney with Anthony J. Bilotti & Associates LLC in Media, Pa.
Vaughan cautioned:
Don't compromise an investigation; keep the circle of informed people small.
Don't confront the suspected worker directly.
Don't use false social media identities to gain access to information.
Weeden said some employers in Ohio prefer to do their own research first and report fraud to the Bureau of Workers' Compensation after they have some initial information to corroborate their belief of fraud.
Others will call the bureau as soon as they get an anonymous tip or any information that suspected fraud may be taking place. The Ohio bureau's fraud unit "will take over and fully investigate all potential claims of fraud," she said. "Employers should also be careful not to terminate someone's employment who is suspected of fraud and should wait until fraud is proven to exist and then consult their policies to determine whether termination is supported."
Other Types of Fraud
Employer fraud can occur when an employer misclassifies employees to avoid paying a workers' compensation insurance premium, Weeden noted. Employer fraud also can occur when a company tells an insurance company that it has implemented a safety program to get lower insurance costs but no safety program is in place.
Weeden said signs of possible employer fraud include:
A certificate of Bureau of Workers' Compensation coverage isn't visible or it has an outdated coverage period or incorrect name for the bureau's administrator.
An employer misreports the amount of payroll or shifts payroll to lower-cost jobs to avoid paying its fair share.
An employer misclassifies employees as independent contractors.
Provider fraud happens when a medical provider bills for a service that was not performed, she added.
Signs of possible provider fraud include:
A medical provider performs medically unnecessary treatments or diagnostic tests.
A medical provider bills for services not provided or bills for more-expensive procedures than were performed.
An unlicensed medical provider bills for services.
A medical provider gives limited or no medical treatment while heavily furnishing prescriptions.
Effects of Fraud
"The negative financial effects of fraud are enormous," Vaughan said. "Beyond the obvious and enormous financial impact, the often-unmeasured costs include a loss of respect and credibility for the company, toxicity and suspicion in workplace, and low morale. Failure to uniformly respond to allegations and suspicions of fraud may also give rise to claims of discriminatory practices and favoritism."
He concluded, "Being a good employer requires supporting dedicated employees and ferreting out fraud committed by others in order to maintain good morale and productivity."
reprinted with permission from SHRM 09.2022