Xenophobia on the Rise During COVID-19; How Employers Can Combat It
June 15, 2020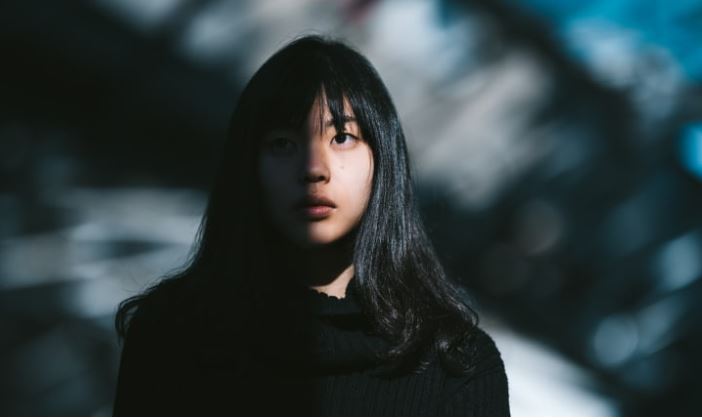 Racism and stigmatization have increased during the coronavirus pandemic, particularly toward Asian and Asian-American people, according to reports collected by the Stop AAPI Hate Reporting Center. It received more than 1,100 reports of discrimination and harassment across the U.S. from March 19, when the center was launched, to April 3.
Most of the reports have been from California and New York; the ethnicities of people reporting racism primarily have been Chinese, Korean and other Asian.
More than 20.4 million people living in the U.S. are of Asian descent, according to the Pew Research Center; those who are of Chinese heritage make up the largest group of Asian people, at 4.9 million.
"The data from our reporting center—both the numbers and the self-reported narratives—clearly reveal that Asian-Americans are being racially profiled as threatening disease-carriers," said Russell Jeung, Ph.D., in a press release. He is chair and professor of Asian-American Studies at San Francisco State University, which partnered with the Asian Pacific Policy and Planning Council in Los Angeles and Chinese for Affirmative Action in San Francisco to launch the center.
Harassment at Business Sites
Discrimination most often was reported as occurring at business sites, according to Stop AAPI Hate's center. One person described being shouted at and harassed by a cashier, workers and customers to get out of a store and reported being told "you Chinese bring the virus here and you dare [to ask] people to keep [their] social distance." Another person told the center that two employees of a moving company refused to enter an Asian-American person's business, citing health concerns.
Discrimination of employees in the workplace accounted for a small percentage of the reported incidents (4.6 percent)—far less than verbal harassment, which made up the majority of incidents at 67.3 percent. Other types of discrimination described included shunning and physical assault, according to the center.
One report detailed the dismissal for the day of an Asian-American employee because someone alleged the employee's wife, also Asian-American, had COVID-19. She did not, but the employee was not asked if this was true before he was sent home.
Another report told of a worker who has been with his employer for more than two years. He said he gets "jokingly accused of eating bat and get[s] strange looks when sneezing," and he noted that "passive-aggressive workplace bullying and lying has significantly increased." The employee claimed, "I am the strongest [worker] at the site yet [am] treated like dirt."
Other organizations report similar incidents of racism and discrimination in recent weeks.
The Commission on Human Rights, which investigates incidents of harassment, discrimination and bias in New York City, has reported a sharp increase in the number of calls related to discrimination and COVID-19, USA Today reported.
A new report from the NAACP points out the implications of COVID-19 on a variety of populations that have been hard hit—front-line workers, people who are incarcerated, older people, people with certain health issues, people experiencing homelessness—as well as Asian and Asian-American people.
In its report, the NAACP calls for federal, state and local government officials to shift the messaging around the pandemic to emphasize that "the virus is the enemy, not the person who is infected.
"We must recognize and stand up against racial/ethnic discrimination and stereotyping," the NAACP said in its report. "This outbreak could have started anywhere. It just happened to have started in China through no fault of the people of China."
The U.S. Equal Employment Opportunity Commission (EEOC) has been hearing about mistreatment and harassment of Asian-American people and people of Asian descent since the global pandemic began.
"In the workplace, these actions can result in unlawful discrimination on the basis of national origin or race," EEOC Chair Janet Dhillon said in a news statement. The agency, she noted, is urging employers and employees to take action to prevent or correct harassment, intimidation and discrimination.
Dealing with Xenophobia at Work
The Centers for Disease Control and Prevention (CDC) emphasizes on its website that people living in the U.S.—including people of Asian descent—who have not recently been in an area where there is an ongoing spread of COVID-19 or have not been in contact with someone who has a confirmed or suspected case of the virus "are not at greater risk of spreading COVID-19 than other Americans."
Vaneeta Sandhu, psychologist and facilitation lead at LifeLabs Learning, a training and coaching firm headquartered in New York City, offered some do's and don'ts for employers in dealing with racism and xenophobia:
Don't advocate for someone without his or her consent. Immediately confronting the person who you heard make a biased or hurtful comment to another employee can backfire and decrease the targeted employee's experience of safety.
Do check in with the person who experienced discrimination: "Hey, Gary, I noticed that Steve made a comment to you about being responsible for the pandemic. Would you like me to say something?"
Don't call someone out—by calling the person a racist, for example. This is likely to result in the person who made the comment getting defensive instead of moving toward an effective conversation.
Do share timely feedback to help the employee understand the impact of his or her words or actions. For example: "Hey, I noticed you made a comment to Gary about his being responsible for the pandemic. I bring it up because in these stressful times, I worry comments like these can be particularly upsetting—especially for folks who are of Asian heritage and really need our support right now."
The key to reducing bias, Sandhu said, is to educate team members and create space for them to have conversations that foster curiosity and a commitment to learning. Asking questions—"What can team members do to be allies? What forms of discrimination are you seeing or experiencing? How can I support you?"—can cultivate curiosity, open dialogue and promote inclusion.
Employers also can be allies for employees who are the target of xenophobic words and actions by customers, clients, vendors and other members of the public in the course of the employee's work, Sandhu said.
"If you are alerted to an incident where an employee is the recipient of hateful comments, first and foremost, take a stand to support employees. This includes validating their concern—'Wow, yeah, that comment is really hurtful'—and once again giving them autonomy in the situation by asking questions and … [asking] 'How can we best support you?' "
reprinted with permission from SHRM, original article by By Kathy Gurchiek April 24, 2020