How Professional Employer Organizations are moving with the Times
November 6, 2020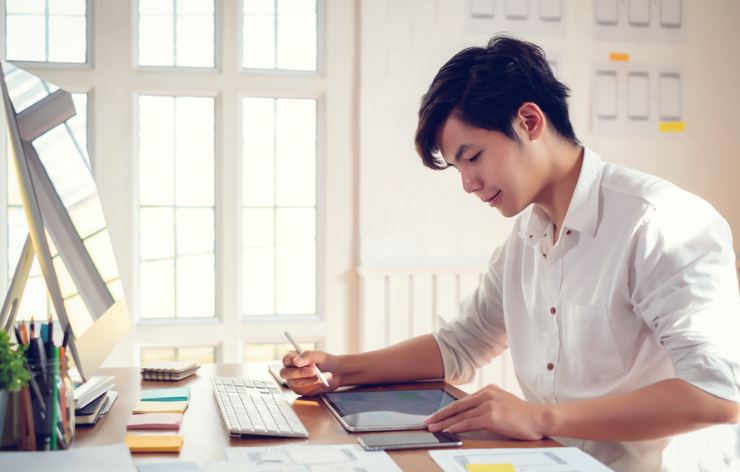 Digital tools that allow workers to collaborate remotely, such as Zoom and Slack, have been big beneficiaries of the pandemic, seeing their user numbers and revenues soar as millions of white-collar employees work from home. But an equally important—if deeply unsexy—industry has also helped keep companies running smoothly as they confront new labor laws, payroll regulations and working arrangements: professional employer organizations, or PEOs.
PEOs are a subset of the business-process outsourcing industry, handling some or all of the human-resources functions of small- and medium-sized firms. Traditionally, they employ workers on behalf of their clients, taking on some degree of legal liability and handling administrative functions such as payroll, benefits, compliance with tax rules, health insurance and other technical aspects of employing people. Some businesses use PEOs to employ and perform these functions for nearly their entire workforce. They are particularly helpful for startups seeking to keep costs down and focus on the things they do well. Firms that are expanding abroad also use specialized global PEOs to hire staff in other countries without having to start a local entity.
In recent years, a new breed of PEOs has sprung up. They think of themselves more as software platforms, these "peo's" often clients low prices and an easy-to-use interface. Unlike traditional PEOs, these new platforms try to improve the "employee experience" more broadly, and are often focused on client firms that are fully remote, born global or too small to be served by established players. So how is PEOs' offer changing, and what exactly do they provide? We spoke to founders, CEOs and academics to understand how PEOs are responding to a shifting business environment, and how the pandemic has affected them and their clients.
The pandemic strengthened PEOs' existing business. During the pandemic, "companies suddenly realized that they're very much dependent on one-person or two-person teams managing global payroll," says Eynat Guez of Papaya Global, a PEO based in Israel with more than 300 clients in six countries. Labor laws were changing rapidly and frequently, with new rules around furloughs, sick pay, employee termination and quarantine pay coming into force. Firms that had not spent much time thinking about payroll suddenly realized they needed help—and turned to PEOs.
In the US, the FFCRA and CARES Act, along with the Federal Payroll Protection Program were issuing guidance and posting new regulations on a regular basis. "Our Payroll, HR and Compliance Divisions were regularly speaking with clients and providing guidance, something that was far more important with regards to the Human aspect of this business and what employers were going through", says Carolyn Spoletini, COO of ManagedPAY. "Our Isolved platform was regularly updating and deploying new measures, at times on a daily basis, to capture all that was necessary for new rules, calculations, sick pay, eflma tracking, etc.
Q2 was a record quarter for us in terms of onboarding and expanding new clients," says Ms Guez (though there was also a big drop in existing clients). Jack Mardack, co-founder of Oyster, a distributed PEO that specializes in firms that work remotely, puts it more directly: "the pandemic has been quite a boon for our business."
But it also spurred PEOs to expand into new areas. In July Papaya Global acquired Mensch IP, an HR-management-system firm, "to ensure we can provide everything related to employee experience, and not only payroll and compliance," says Ms. Guez. That includes things like logging work hours and keeping track of holidays, training, and disciplinary action. "If you had asked me a year ago, I would have said that was not on the roadmap."
PEOs are uniquely placed to see where the economy is headed. Before the pandemic, Justworks, another PEO, handled some 94,000 employees for its customers. In the four weeks to April, its clients laid off about 4,000 of them. Yet two months later, thanks both to new hires and new clients, Justworks had returned to its pre-pandemic size, and is on track to manage more than 100,000 workers by the end of the year. Mr Reeves of Gusto says after the initial decline, more new businesses have been created in the United States this year than in 2019, a fact reflected both in census data and in his company's growth. "We got a lot more customers, because new employers are a big focus for us," he says.
They can also help firms figure out how to deal with remote working. "The part of our business there is increased focus on is compliance for distributed teams," says Isaac Oates, CEO and founder of Justworks. "The paperwork load has increased substantially. That's not new, but the demand for it has increased." Perhaps counter-intuitively, this is particularly tricky to navigate for firms that already have employees in several countries, says Ms Guez. Companies that are new to remote-work can start with a blank slate. But the ones that have gone from a dozen offices across a few countries to hundreds of dispersed employees across ever-more territories are being forced to rejig their systems. "If you hired a German national in London and suddenly that German national has returned home, there are adjustments you need to make," says Mr Mardack.
PEOs started life as risk-management vehicles, says Peter Cappelli, director of the Centre for Human Resources at Wharton, a business school. As the employer of record, such companies assumed the risk of being sued by employees. Having evolved to add payroll, compliance and other HR-related functions, they are now branching out into new areas of employee management. "So then the question is, what could PEOs really offer you?" says Mr Cappelli. Firms need to think beyond just staying compliant with regulations, he adds. "If that's your biggest concern and you're not concerned about whether your employees are motivated or irritated with you, then that's not a great sign."
The new breed of PEOs, many of which dislike the acronym and prefer to think of themselves as platforms that offer an "employment experience", offer new services to employers as well as employees, such as assistance with ever-changing forms, benefits and regulations—in effect, helping their clients navigate a shifting environment. As the pandemic changes the nuts and bolts of how firms work, companies that are in the business of helping businesses are updating their services to match.
Reprinted in part with permission from NAPEO; brought to you by ManagedPAY